Employees thrive in positive work environments. They feel happier and motivated, so they're more creative, productive, and involved. Happy employees also think less about leaving their jobs. When employees are happy, businesses reap the benefits.
Companies like Bain & Company and Zoom Video Communications won the first and second spots, respectively, in Glassdoor's Best Places to Work for 2019. When asked by Glassdoor, employees cited the positive work environment and fantastic company culture as two of the top reasons they enjoy working at these companies.
You can say that having a positive work environment is one of the ingredients of running a successful business. That said, how do you create a happy and supportive workplace? Here are four ways.
Give Praise and Recognition Often
In a recent survey by OC Tanner Institute, about 79 percent of employees cited a lack of appreciation for their work as their reason for quitting their job. The same report also found that 65 percent of American workers had never received recognition for their work last year.
Research by oGoLead reports the same findings, except the researchers found that more employees (82 percent, to be exact) felt undervalued by their supervisors.
More than ping-pong tables and free pizza, employees crave praise and recognition for the work they do, especially when they know they're killing it. Building a positive workplace environment begins with showing appreciation for and gratitude to your employees.

Make it a habit to praise employees for their work, and give positive feedback immediately. Waiting until the next annual review will only make the acknowledgment less effective.
Praise and recognition work even better when rewards accompany them. Money isn't always the best incentive. Think of creative ways to reward employees, like giving out care packages. Instead of using plain paper bags, you can pack the items in well-designed custom boxes to capture that feeling of unboxing a present.
Prioritize Work-Life Balance
Promoting work-life balance is one of the best ways to show employees that you value them. Nothing else shows genuine concern for the well-being of your team more than taking real action to improve their overall quality of life.
Prioritizing work-life balance goes beyond occasional company-sponsored trips or out-of-the-office team lunches. Both are nice perks, but real action means offering your employees solutions that genuinely help, such as work-from-home days, more vacation leaves, health-care benefits, wellness programs, and additional leaves.
You should also think about other, less obvious ways to boost your business. We focus on making our employees happier, but we also have to remember that it's to do with the business dealings as a whole. This means that you may have to reassess exactly how you go about doing business.
For example, if you find that your accounting or payroll department is being stretched to its limit, or you do not have one at all, there are many payroll outsourcing services  that can help. It's important to remember that employee wellness and work-life balance is about making sure that when they come into the office that they are not being rushed off their feet so much that they are stressed out at home.
Prioritizing work-life balance will reduce stress and increase happiness and job satisfaction in employees, helping create a positive workplace environment.
Avoid Micromanaging Your Team
Micromanaging is among the top ten worst manager behaviors, say the 1,000 employees Bamboo HR asked in their latest survey, Bad Boss Index.
A mistrustful, nitpicking boss can truly ruin the mood of a workplace. No employee enjoys working with a micromanager. Being always hovered over and made to feel that you're not trustworthy is both demeaning and demotivating.
Having a sense of control is vital in developing intrinsic motivation. Micromanaging your employees takes away their sense of control, and the result is a gradual loss of interest and motivation.
However, when you empower employees and give them freedom, they become driven to do more, be creative and innovative, take the initiative, and get involved in the workplace.
Promote Employee Development
Provide employees many opportunities for career and personal development. Individual growth and progress toward your goals are two of the most powerful motivators for people.
Many motivated employees will lose their drive when they feel like they're stagnating in their job. Some of them leave to find companies that can offer them opportunities for growth, while others stay but become progressively disengaged.
Humans crave development and progress. That's why there are always new inventions and innovations going out in the market. Employees are humans too, so they also want to see themselves grow and improve.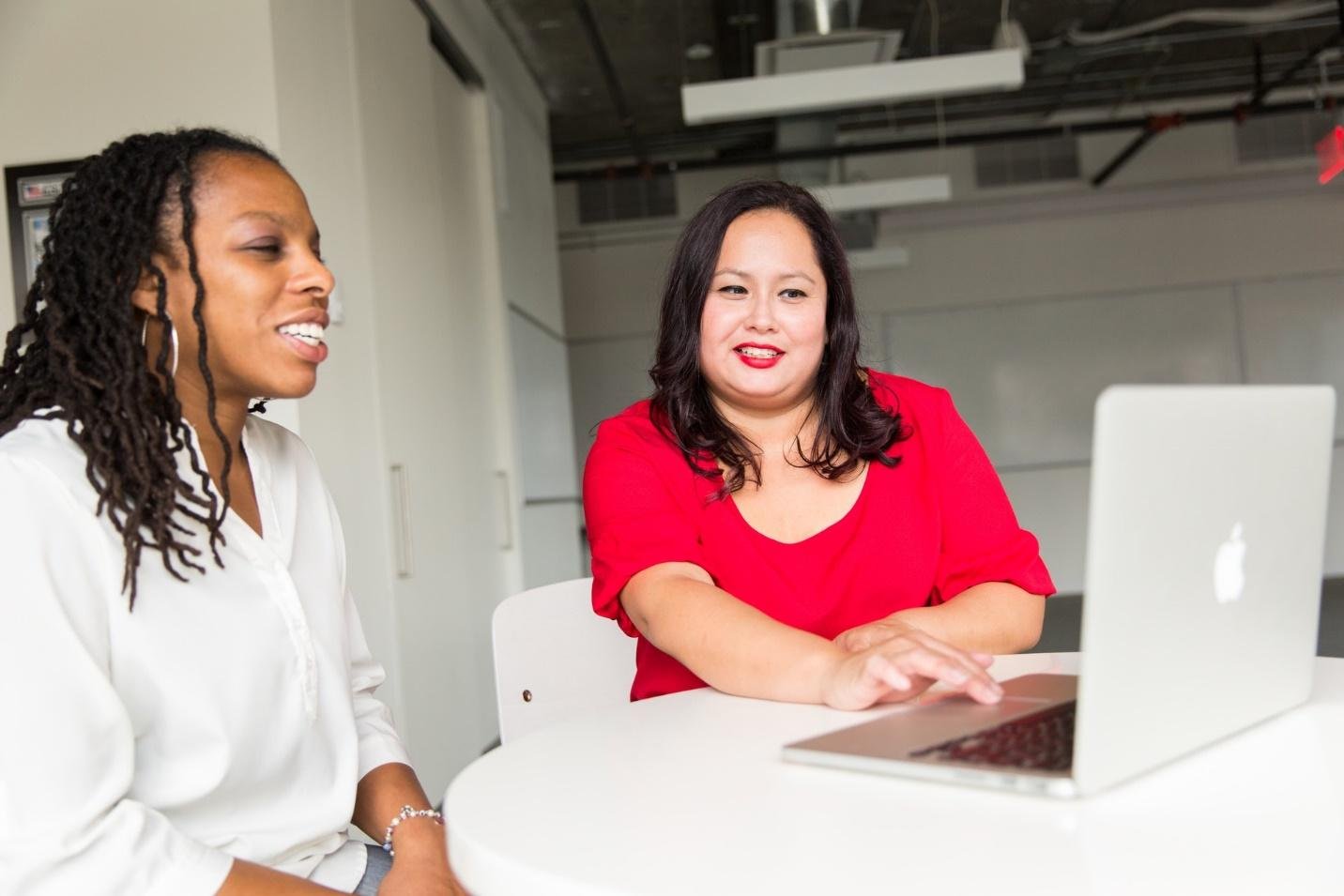 Know and understand each member's professional and personal goals, and give them opportunities to achieve those. Organize training sessions, seminars, and workshops that allow employees to acquire new knowledge and skills to grow as professionals.
Invest in employee development programs and initiatives, like collecting feedback, mentoring, team-building activities, and stress-management activities.
Employees who have felt a sense of progress in their jobs find more meaning and fulfillment in their work.
The Takeaway
Creating a positive workplace environment boils down to four things:
Recognizing employees for their work
Making them feel valued by prioritizing work-life balance
Giving them freedom and trust
Offering them opportunities to grow
Employees only want to be treated like people, not just entities on someone's payroll. They want to be recognized for what they do, be valued, be given opportunities for self-improvement, and feel that they matter.
Please Note
: This post may contain affiliate links. By clicking on these links you will not be charged any extra for purchasing goods and services from our preferred partners however flippingheck.com may receive financial compensation which contributes to the running of the site. For more information please read our
Advertising & Affiliate Disclosure Policy