This is the second post in the "Managing Web Projects" series, following on from "Managing Web Projects #1 – The Brainstorm".
I have taken the initial mindmap and worked it into what I see is the optimal flow for a web project. It is currently set up to include database integration, but obviously this step can be omitted if not required.
Basically, it covers the life-cycle of the project from the initial pitch/quote stage, through design, testing and sign off.
I think I've covered all the bases, but feel free to comment if you have any questions or issues.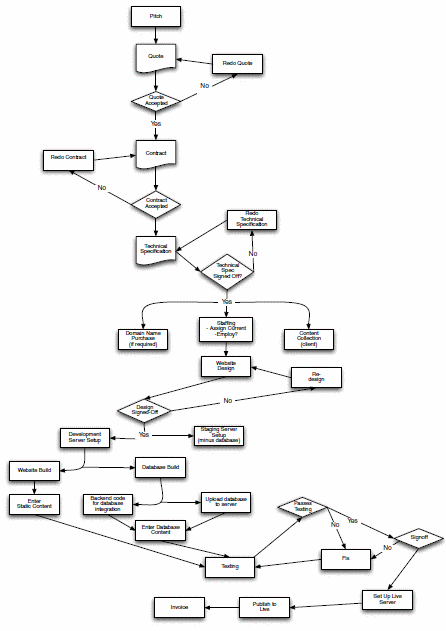 The PDF version can be downloaded here.
In the next post, I'll be discussing the first stage of the process – The Pitch.
Don't forget to check out the e-book version here!


Photo by Markus Spiske freeforcommercialuse.net from Pexels https://www.pexels.com/photo/business-codes-coding-communication-360591/
Please Note
: This post may contain affiliate links. By clicking on these links you will not be charged any extra for purchasing goods and services from our preferred partners however flippingheck.com may receive financial compensation which contributes to the running of the site. For more information please read our
Advertising & Affiliate Disclosure Policy