The end of a decade is a good time to reflect on what you've achieved so far and more importantly – what you want from the future. And at the top of most people's list is: career aspirations.
Most of the world spend at least one third of their adult life at work. That's a lot of time. And if you don't love your job, you may end up feeling restless and unfulfilled.
But moving onto greener pastures is sometimes harder than it sounds. So how do you go about identifying your dream job, finding a vacancy, and making sure you secure it? If you're looking for some tips, check out the list below for ideas.
What Do You Really Want?
Sounds simple, right? What do you want?
But it's all too easy to hop from one position to another without properly giving your needs and desires some thought. Are you currently in the right industry? Are you passionate about – or at least engaged – in the area you work in, or is there something else you'd be better suited to?
If you're not happy or don't see any career progression here, it's worth considering retraining or looking for openings in another field. The modern employee switches careers 10 times as often as our grandparents generation. It can be difficult to take the plunge but there really is no better time than now!
Networking
You are far more likely to find out about (and be offered) a position by someone you know.
Even if you met them once at an event, or you know them through a friend, it's always worth sending an email and making a contact. You never know when it might come in handy.
Social media can be incredibly useful here. Add or follow colleagues and professionals in the industry you aspire to work in. Keep on top of what is important to them. And if you can, offer to help other people out. Make sure your own social media platforms are updated and don't be afraid to reach out.
Dress To Impress
This is another simple tip but it can easily be forgotten. There is always a gem of truth in the old cliches and "dress for the job you want" really is pertinent advice (within reason…).
If you're attending a networking event, going to an interview, or meeting a potential contact, think about your presentation. You might think they won't notice what shoes you're wearing or whether your shirt is tucked in, but it's all about the overall impression.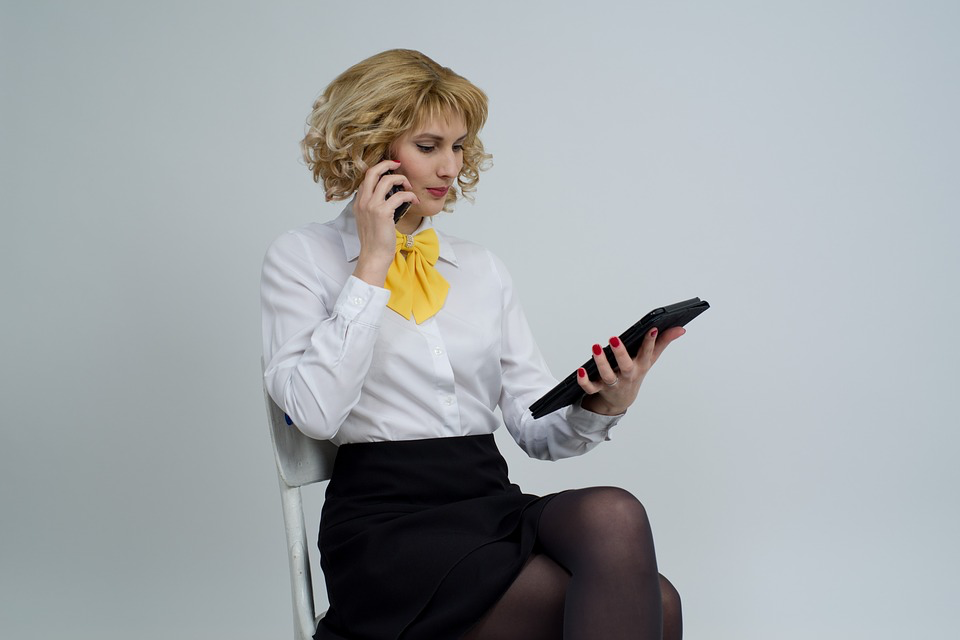 Image Source: Pixabay CC0 Licence
They will be wondering: does this person take themselves and their career seriously? Will I be happy to recommend them to my colleagues? Are they detail-focused?
And honestly – you can't go wrong with a nice suit. Being overdressed is never an issue but being underdressed in the wrong circumstances can lose you a call-back.
Smart shoes, shirts, blouses, blazers – a tie, when the time is right. Invest in one or two more sophisticated work outfits that make you feel confident and ready to impress. It'll make all the difference.
The Perfect CV
If you haven't updated your CV in a while, now is the time to get stuck in.
You want to take your time here. If you're applying for a job in a different industry, try and get your hands on some successful examples. If you can afford it, it's worth investing in some professional assistance in perfecting the document and making it stand out.
But a few general rules stand the test of time. Don't overload your CV. Keep the information simple and easy to read. Because no-one wants to be wading through pages and pages of unnecessary information.
Think about aesthetic design. Again, this comes down to demonstrating your attention to detail (particularly important in creative industries). An eye-catching and well-designed document might get read before a dull, rambling CV without any charm.
Avoid being generic and stay away from buzz-words and empty statements. Everyone will claim to be "hardworking", "experienced" and "passionate". But what sets you apart? How can you demonstrate your personality? What makes you right for this role, in this company in particular.
Don't Wait – Take Action
You can spend a very long time waiting for your perfect role to appear on a job listing. The people who lock down competitive positions have sought out the contacts and got a foot in the door before you even heard there was a job available.
Is there a specific office or company you want to work for? Then get in touch and express your interest as soon as your CV is looking beautiful.
Know someone who works there? Ask them for an introduction. If nothing else, you can get advice on what skills you need, and where there might be a similar position somewhere else in the industry.
Best case scenario – you might be able to create a role where one didn't exist before. Be charming and make your enthusiasm clear. Your contact might be able to make something happen for you.
Cast A Wide Net
It's great to identify your perfect position. But more likely than not, there won't be a space for you right away. So when you do start your search for your new job, it's very important to cast a wide net and contact as many appropriate employers as possible.
Send out 10 applications and get 1 response. Send out 100…and you might get 10 responses. It's a simple numbers game.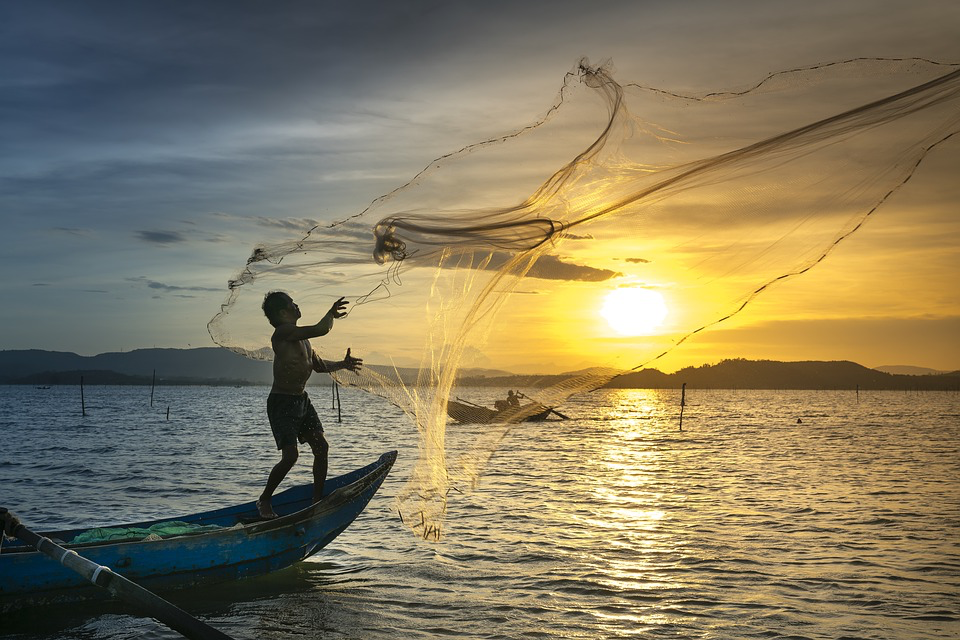 Image Source: Pixabay CC0 Licence
However, try to be specific in your correspondence. People can spot a mass email a mile off. It can be tedious and at times disappointing, but you need to put the time into each email and introduction, each CV and application, so that the reader knows you're serious and investing in the organisation they represent.
A Good Impression
This is the simplest and perhaps most important point of all. In every single aspect of your career transition, you want to make a good impression.
Check over CVs, applications and correspondence for spelling and grammar errors. Dress well. Leave bad moods at the door. Smile. Be polite. Be positive. Be helpful. You never know who will be asked about your character, or where someone might move in their career a year after the speak to you.
Negotiate Your Salary
So you've sent out your fantastic applications, got some interest, and aced the interview. But they've offered you a salary that doesn't sound so great…
As a general rule, if they want you, they may be willing to negotiate on your salary. This can turn a role you're not so sure about into something well worth considering. It will also improve your negotiating position when moving onto the next role.
You will often be asked how much you were paid in your last role. Make sure you are paid appropriately and don't ever undervalue yourself. Or they will too!
Please Note
: This post may contain affiliate links. By clicking on these links you will not be charged any extra for purchasing goods and services from our preferred partners however flippingheck.com may receive financial compensation which contributes to the running of the site. For more information please read our
Advertising & Affiliate Disclosure Policy