To organize an office event with a party, you must first plan various things. Depending on the scope of the event you will need to calculate the time needed to complete all the phases of the organization. In some cases, it is necessary to start work months earlier, other times, for example in international congresses, even a year before.
However, for every occasion, the first step is to carry out a careful analysis of the type of corporate event you are facing, as everyone will be different from the other and will, therefore, have different characteristics and needs.
Here are the main points that you will need to consider in the initial phase of organizing a corporate event.
Objectives of the Office Parties and Cooperative Events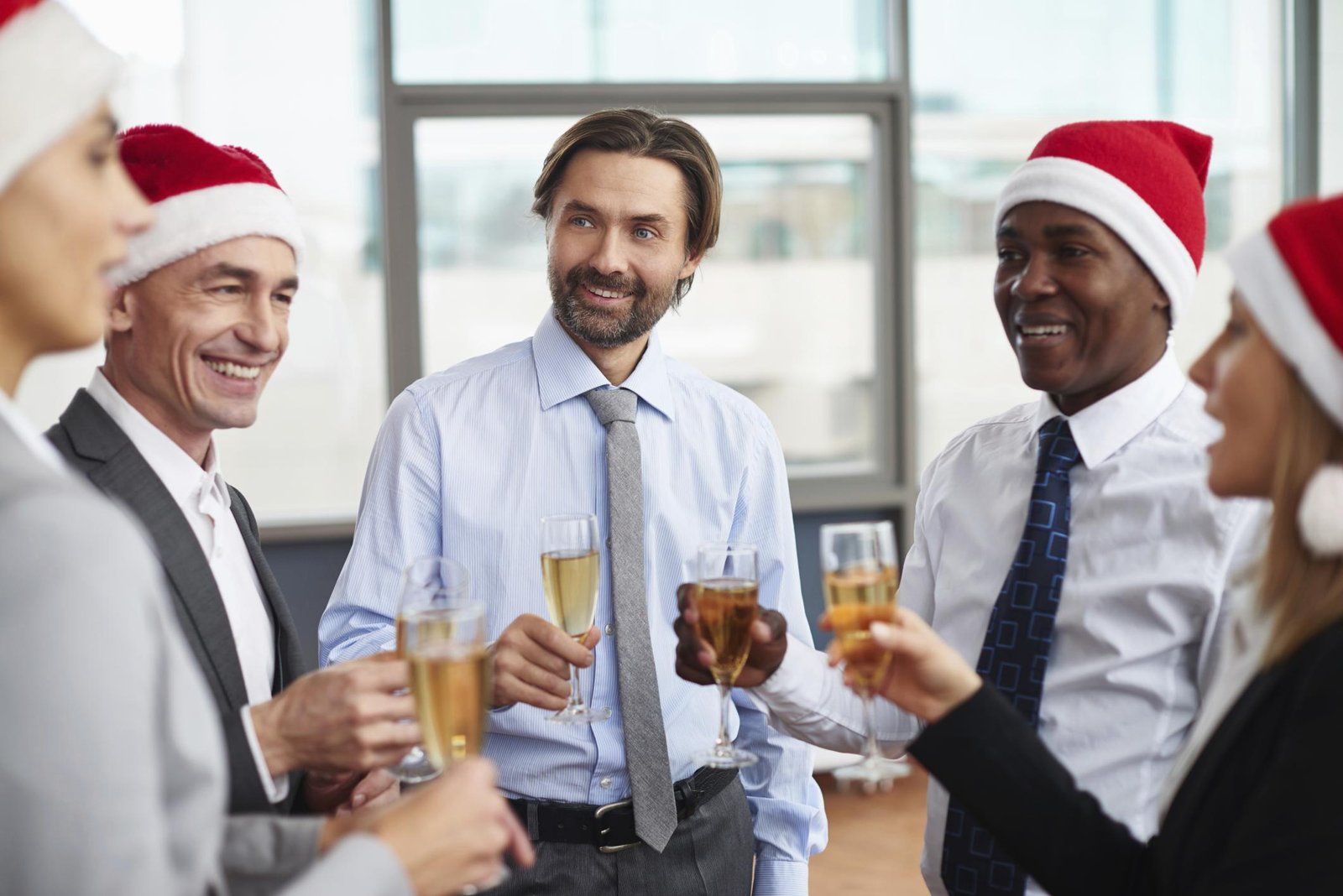 The first thing one must ask is, What is the purpose of the office party? Is everyone in favor of organized Christmas work parties in Leicester or you want to take responsibility for the organization in your office rooms. This first step is of fundamental importance to be clear for all because it will determine all the subsequent organization and promotion strategies.
It could be a congress, an internal party, a training course, an anniversary, the inauguration of a new office or a new project, an initiative for charity or social purpose and so on: every occasion will require then certain organizational and marketing choices that need to be established from the beginning.
Each corporate event has its target audience. They can be the same employees, or customers, partner companies or even a wider audience. Identifying the target is also a primary element as it allows you to select the best promotion method to involve the guests as much as possible.
Furthermore, to understand how to organize a corporate event, it is certainly necessary to first evaluate what is our available budget. That number will determinate what will be the number of guests, the type of location, catering as well as the needs dictated by the event itself. Of course, its very time and energy-consuming to do this on your own. Several people should ideally be there to organize a corporate event, each of which will have a specific role.
Usually, for the promotion, large companies rely on the marketing department, where colleagues share the tasks of the organization. If these professional figures are not available as internal employees, then it is advisable to rely on external professionals or event management agencies specializing in the same to be certain that the organization of the corporate event is truly impeccable.
How to Choose the Day and the Place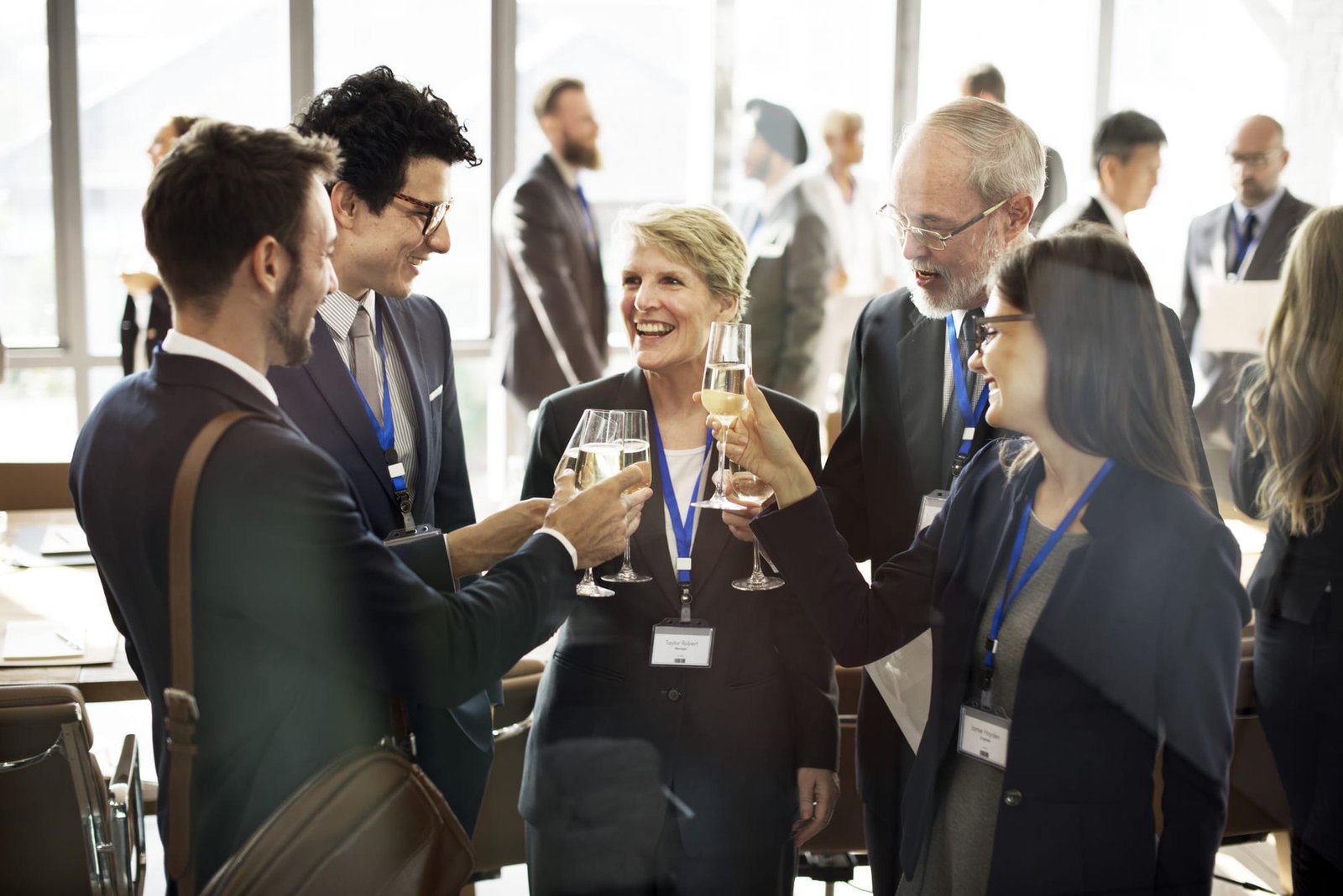 The second phase of the organization of a corporate event consists of making some choices which will then determine all the subsequent phases.
The Date
If the event in question is a party for a particular occasion, the date is already established. In this case, we only need to calculate the time well and start planning everything well in advance. In all other cases, we must proceed in this way. First of all, we need to identify the best period, trying to avoid those days that are close to the holidays because we risk getting fewer visitors.
Then you need to choose the exact date, and in this case, you must essentially rely on two factors, namely the needs of the company and the availability of all guests. In the latter case, it is better to first contact the interested parties to get an idea of ​​the possible dates.
The Location
Every company event requires a specific type of location. If the company has internal rooms available, you can certainly use those for company parties. Unless you have an adequate room in the company, it is always better to choose a location that is easily accessible (for example near the station for those coming from outside the city) and that is used to host events of that kind, such as a hotel or a conference room to rent.
Of course, going abroad for a Christmas party or any other event is more thrilling but also money consuming.
The Choice of Catering
For any type of corporate event, it is necessary to provide catering. Even if it is not a party but a half-day congress or training course. To make the event perfect you always have to plan a break and entertainment for your guests. Such as refreshments, a brunch or an aperitif, depending on the schedule.
The important thing is to turn to specialized companies, try a few dishes first to avoid unpleasant surprises and always provide choices that please everyone or that meet specific needs. For example, you should always include some vegan dishes and some gluten-free on the menu.
The Promotion
The third and final phase is as important as the first two, if not more. For it to succeed a corporate event must be advertised in various ways, always taking into account its nature and the guests.
Whether you contact an agency for organizing events, organizing it yourself, or promoting any corporate event, you need to consider which means and methods will be most effective on that particular occasion. Let's see which are the main ones and those that can never be missing.
The Invitation to the Corporate Event

All the guests that we want to participate must receive the invitation to your corporate event well in advance so that they can better organize their commitments to ensure their presence. The best way to make quality invitations is to rely on industry professionals. With their services, you can easily order and receive your invitations at your home and in a short time. You can also choose from many different formats and customize them with your company logo by simply uploading your graphic file when ordering.
If you are organizing a large-scale corporate event such as a national or international congress, a meeting with illustrious guests or a charity initiative, you should also create an information brochure to be distributed to the participants containing the program of the meeting and all useful information. With professional organization service, you can also make your brochures in a few simple steps. All you have to do is configure the product according to your preferences and then upload the file with the graphics and texts to be printed.
Furthermore, to publicize the event it is often useful to create flyers to be distributed in the company or between customers and partners, or posters to hang in the company premises in the chosen location to illustrate the day's program to the patrons.
In Conclusion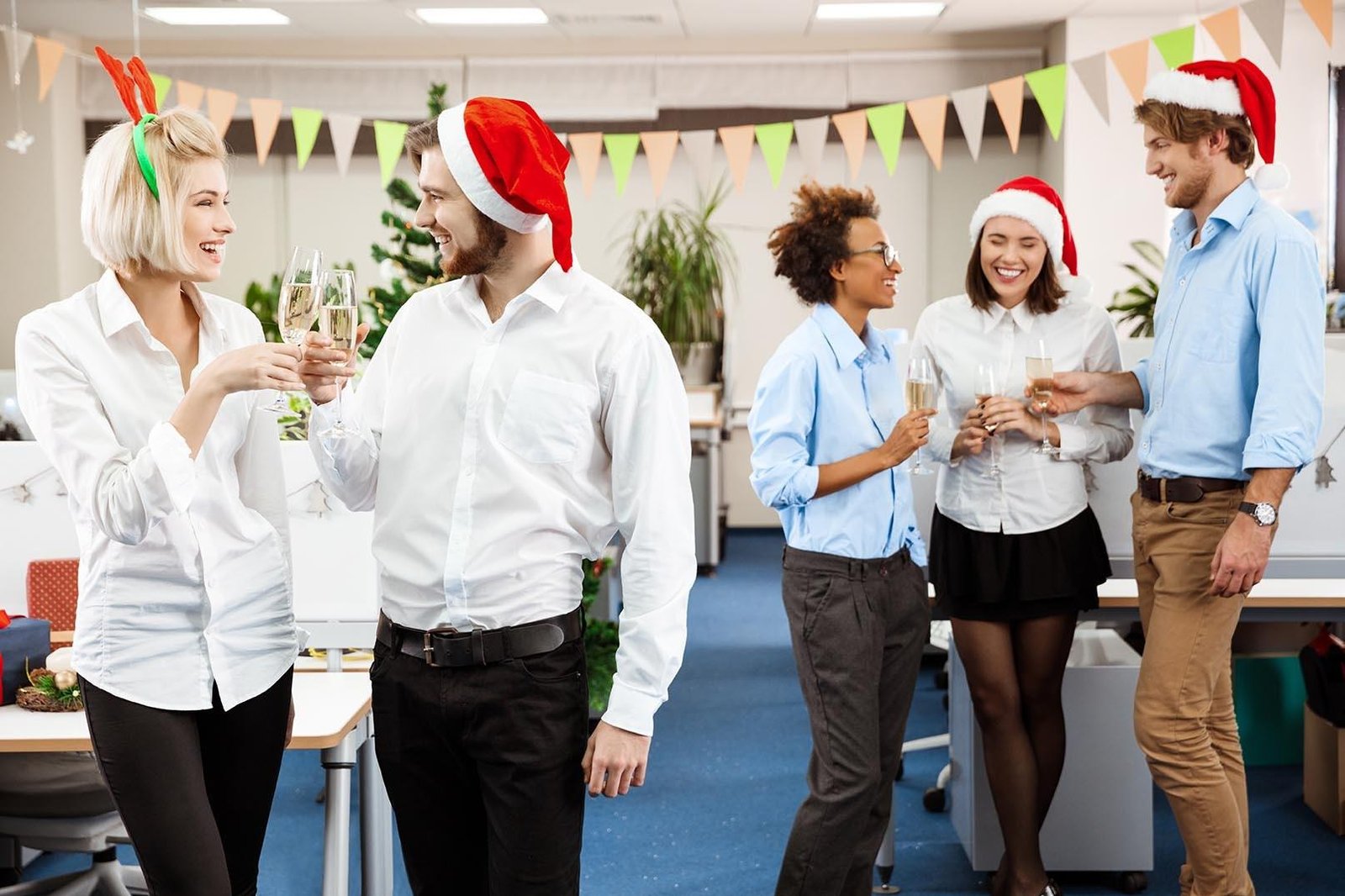 The tricky part about the thought of organizing a cooperative event or an office party is that it initially seems like an easy task. Carefully go over all the things that are a need for a carefree event and consolidate with your colleagues the right strategy according to your budget to make an event that you all deserve so much.
Featured & Post Images: Supplied by author
Please Note
: This post may contain affiliate links. By clicking on these links you will not be charged any extra for purchasing goods and services from our preferred partners however flippingheck.com may receive financial compensation which contributes to the running of the site. For more information please read our
Advertising & Affiliate Disclosure Policy