London is one of the most popular places international students seek internships in. Not only does it look good on resumes, but it also provides you amazing networking opportunities!
Although a one-of-a-kind experience, interning in London is nothing short of a challenge! From living costs and rent to student storage options and summer storage units, there are a million things you need to sort out. So, start researching and preparing well in advance!
Exploring a new city, what's more exciting? If an internship in London is on your radar, follow our guide to find yourself the perfect internship opportunity!
Find Potential Companies
Whether you're looking for internships in marketing, finance, architecture, or engineering, London is a commercial hub that has got it all! There's no doubt the city is full of competitive global companies, and so the possibilities are also endless!
To land an internship, first research companies and shortlist potential ones. Search for companies related to your field and check out their requirements for international students.
Some offer additional benefits, such as transport facilities and student storage options, so consider them if that's on your priority list. If you come across a company that you want to work for, you can always drop an email to learn about available positions!
Alternatively, you can start by tapping into your local resources. Your university placement department and professors may be able to help you find suitable companies.
You can also locate professional industry societies and unions that advertise available positions. Fields such as medicine, engineering, and law have well-established societies in London whom you can contact.
Look Out For Relevant Websites
If you are living outside the UK and don't have access to local newspapers or job boards, then the internet is your best friend!
Many companies put up advertisements about their positions on multiple job and internship websites. Online job boards such as Rate My Placement, LinkedIn, Milkround, and E4s work with third-party placements and are designed to help students find and apply for internships.
Additionally, bookmark all the student travel websites, summer storage units, and student storage options that you come across while looking for internships!
Utilizing such resources will help make your entire internship process much easier. Subscribe to a couple of such websites and you'll never have to miss out on the latest opportunities again!
Update Your Resume
In today's fast-growing world, internships are just as competitive as finding graduate jobs! A resume is usually the first thing potential employers will see, so you have the opportunity to choose how you introduce yourself.
Make sure you have updated your resume to the latest employment history, and don't forget to edit it to suit the company you're applying to!
Internship applications consist of questions about what you have to offer to the company and where you see yourself in the future. British employers really value community service and multilingual skills – so, highlight your transferable skills and let your personality shine!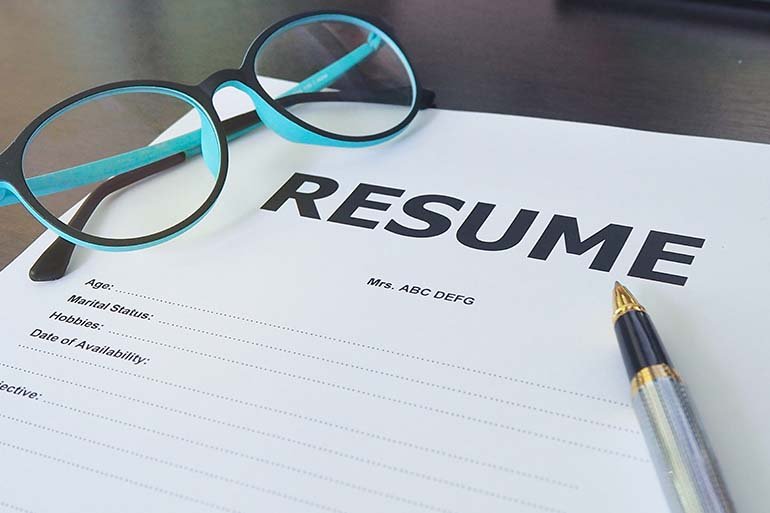 What Should You Include In Your Resume?
Your resume, is the most important tool when it comes to applying for a job. It doesn't matter how qualified you are, or how much experience you have – if your resume is presented poorly, or is badly written, you're going to struggle getting
Prepare Thoroughly For Your Interview
The interview is just as – if not more – important than your resume! Unless you're on a vacation in London, you will be asked for a phone or videocall interview. So, familiarize yourself with applications such as Google Meet and Zoom.
Dress appropriately (at least from the waist up!) and make sure you know everything there is to know about the company – you don't want to give a lousy first impression!
Lastly, don't forget to ask questions! Ask any sort of questions you may have from job responsibilities and working environment to student storage options and summer storage units. Employers appreciate when candidates show interest!
If you require certain living arrangements to be made (such as signing up for a hostel or renting summer storage units), let them know. Additionally, if you want to work with the company for the long-term, tell them so they'll have more of an incentive in training you!
List Out Your Priorities
Although an exciting city, London can also be one of the most expensive. For this, it is important you lay out your goals and prioritise everything appropriately.
Decide whether the name and standing of the company matters more to you or the location and expenses do. Accordingly, consider all your hostel and student storage options and make informed decisions.
The living rent, daily transport, student storage options, and food expenses can amount to a lot. Therefore, many students tend to live in cheaper nearby areas on the outskirts of London.
Will you be taking the tube daily? Will you need convenient student storage options? Ask yourself such questions and consider all your expenses when applying for an internship, especially if it's unpaid.
Look For Funding
Bear in mind that if your internship is paid and you earn above a particular salary level, you will have to pay tax to the UK government.
Alternatively, if your payment is too low, you can even ask for reimbursement for small expenses like parking fees or transportation.
Trying to cut down on costs can also help – avail discounts wherever you can, from groceries to student storage options. So, consider your salary and set up a budget for yourself before you accept an internship offer.
If you're still unable to pay for your trip, apply for government funding opportunities. Many international internship grants, schemes, and bursaries offer to cover everything from living costs and food expenses to transport and student storage options!
What To Do After You've Landed An Internship?
The grind doesn't stop after you've nailed your dream internship! Once you've landed in London, you're likely to find yourself with so much to do and so little time.
Arrive in London at least a week before and get organised before you begin working. Whether you're interning for a few weeks or a couple of months, you'll be needing student storage options to store everything you couldn't fit in your tiny London apartment.
So, keep a look out for student storage options around the city that can offer cheap and convenient summer storage units to make your life easier and hassle-free!
Prepare everything well ahead of time, even if that means considering your student storage options, renting out summer storage units, and signing your apartment contract months in advance!
All this information might seem overwhelming, but it will sure be worth it once you start working and living the London life!
Happy interning!
Please Note
: This post may contain affiliate links. By clicking on these links you will not be charged any extra for purchasing goods and services from our preferred partners however flippingheck.com may receive financial compensation which contributes to the running of the site. For more information please read our
Advertising & Affiliate Disclosure Policy