Parenting is one of the most important responsibilities you will ever have. You are responsible for shaping your child's future and ensuring they receive an excellent education. While it may seem daunting, you can take simple steps to set your child up for success.
It is necessary to make sure your child receives an excellent education. Every parent must take some critical steps if they want their children to succeed in school. You will be off to a good start if you follow these tips.
Looking At All Available Options
Most parents believe that there is only one route to education. Go to school, move up to different grades, and get your diploma. However, it is merely the traditional route.
The first step that parents must take is learning about the different educational options available for their children. It is important to research local public schools and private or charter schools in the area and homeschooling options. A British international school might even be the best option if available. Consider location, cost, curriculum, and student-teacher ratios when selecting an option. Additionally, many families send their children abroad to attend school or summer camps to achieve cultural and educational benefits.
Once you identify where you want your child to study, you can start saving up for it. As long as you believe that your children will receive the best education possible from your top choice, it will be a worthy investment.
Parental Support In Educational Goals
Another important step that parents must take is to support their child's educational goals at home. It means setting regular study times, providing healthy meals and snacks, encouraging reading and other forms of learning, and helping with homework assignments. Additionally, parents should be involved in their children's school activities by attending PTA or parent-teacher conferences, volunteering at the school library or classroom, participating in field trips and other extracurriculars, and communicating regularly with teachers.
When parents support their children's educational journey, they can accomplish a lot. With this kind of help, children can achieve great things in school.
Making Education Fun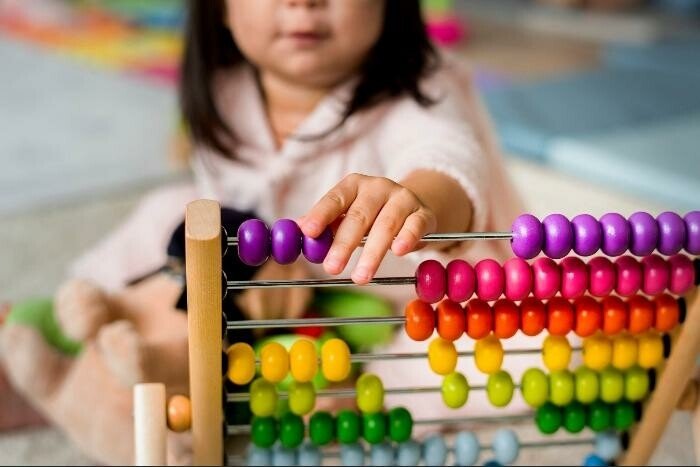 It is also essential for your child to succeed academically by instilling positive attitudes towards learning. It includes fostering a growth mindset by building confidence through praise rather than focusing on grades or test scores, encouraging effort and resilience in the face of setbacks, teaching kids that mistakes are part of the learning process, and helping them to develop a love for learning. It would also help if you could make education fun for kids, especially when you have creative ways to do it.
If a child says they don't want to go to school any more, the parents need to listen and talk to them. The child might be feeling overwhelmed or like they can't do it. The parents can help the child calm down and figure out what's going on. Once you identify the problem, you can develop a solution to encourage your kid to study again.
Becoming A Role Model
Finally, one of the most important things parents can do is be role models for their children. It means setting a good example by valuing education, maintaining a positive attitude towards school and learning, demonstrating good study habits, and staying involved in your child's education.
If parents make education feel like a punishment or an unpleasant experience rather than a good one, it can harm the child's academic performance. The child may start to resent going to school and doing homework, leading to them performing poorly in class. Additionally, the child might feel isolated from their peers and negatively view education altogether. So, parents must make sure that they create a positive environment for education at home. The strategy will encourage the child to do their best and help them succeed academically.
Accepting Financial Responsibility
Although it is vital for parents to be involved in their children's education, they must also accept financial responsibility. The duty includes paying for school supplies, tuition, and other associated costs. Additionally, parents should save for their child's future education by setting up a college fund or investing in a 529 plan.
As a parent, you play a vital role in your child's education. By learning about the different options available, supporting your child's educational goals at home, making learning fun, and being a good role model, you can set your child up for success in school and beyond. Don't forget to accept financial responsibility for your child's education by paying for supplies and tuition and saving for their future. With your help, your child can achieve anything.
You can set your child up for success in school and beyond by following these tips. Remember that it takes a team effort to ensure academic success, so partner with your child's teachers and other caregivers to create the best possible learning environment.
Please Note
: This post may contain affiliate links. By clicking on these links you will not be charged any extra for purchasing goods and services from our preferred partners however flippingheck.com may receive financial compensation which contributes to the running of the site. For more information please read our
Advertising & Affiliate Disclosure Policy