Being a great manager isn't easy. It is also something which doesn't come naturally to some, if not most people.
And like any type of skill, management skills are something you need to work on, hone and improve and order to be the best manager you can be.
In this article we will look at how to do just that – with these top 8 tips to improve your management skills.
1. Know Your Vision
In today's modern workplace, people want to know where the organisation is going and how they fit into that picture. Gone are the days of employees who will blindly follow instructions without needing to know more.
One of the best ways to motivate your staff is to make sure they understand and are invested in your team's goals and objectives. In order to communicate these clearly, it is necessary to define them first. If you do not know what the vision is yourself, you cannot communicate it to others.
Take the time to set out what the vision, goals and objectives are for your team, whether this is a department, team or the organisation in general. Then, make an effort to communicate it clearly: have a meeting to talk about the vision. Follow up with written documents, even if it is simply an email. Constantly refer back to the vision and talk about why smaller projects and tasks are important for the larger goals you have already defined.
2. Get To Know Your Team
A good manager knows their people. In order to be an effective manager, you need to know your people: how they think, what motivates them and what management style suits them. Everyone is different, and each person's individual personality influences how they like to be managed.
For example, if you have an introverted employee, they may respond better to receiving feedback in written form first, so they can digest it, and then discuss it together later. A particularly extroverted team member may work best when they can discuss ideas with other people, and may struggle to get started on a project without being able to discuss how to approach it first.
3. Listen To Your People
Furthermore, it is important to really listen to your team and take note of their opinions. Sit down with your employees (individually or in a group) and ask them for feedback on their work, or the team/organisation's work in general. Do they have any ideas on how to improve how things are done or drive the organisation forward?

It is also important to listen to them when it comes to your own management. Ask your team what they think of you as a manager: are there areas you could improve? Is there anything you could do differently in order to be a better boss?
On both subjects, the most important thing is to take these comments on board. There is nothing worse than asking for someone's opinion and then ignoring it. This doesn't mean you have to blindly do everything they say. However, be sure to integrate good ideas and when ideas are not workable explain why.
4. Read Management Books
You're not the first person to encounter the struggles and challenges you come across as a manager. Learn from the experience (the successes and the mistakes) of others by reading some of the wealth of management books that are available.
Some classics include: The One Minute Manager by Kenneth Blanchard, The 7 Habits of Highly Effective People by Stephen R. Covey and The Effective Executive by Peter F. Drucker (affiliate links).
5. Invest in Formal training
Formal training is a great way to truly develop your skills as a manager. There are a variety of courses available in a range of topics which can help you to be a better manager, including: leadership, communication, project management, mediation and financial management.
You may want to sign up for one of the many project management courses available to improve your organisational skills, or a general leadership or management course.
If you are worried you won't have time to fit study in around your work commitments, it can be easier than you think: many courses offer evening or weekend study options with a low number of contact hours. After all, education is always a great investment, and worth making the time for.
6. Recognise Your Star Performers
One of the mistakes which managers commonly make is not adequately recognising their best staff. Often, managers do not spend too much time and energy on team members who are doing a great job. This is because they know that these people are on top of everything and can be left alone to get on with it, while attention needs to be given to issues and problems.
However, the risk here is that these people will feel under-appreciated, causing them to lose motivation and in many cases ultimately to move on. It is critical that as a manager, you recognise great performance, to reinforce this type of behaviour and to keep your star players motivated. Recognition doesn't have to be in the form of a raise or promotion (though these can be a great motivator, when merited) but could be simply telling the team member what a great job they're doing.
7. And Deal Strongly With Under-Performers
Equally important is to be firm and decisive with staff members who are not doing so well. Often times, managers are reluctant to come down too harshly on employees who are not up to standard. However, not doing so can have several consequences. Most obviously, this means the poor behaviours are reinforced which will mean negative consequences will continue, whether this is time being wasted, mistakes being made or toxic behaviour in the workplace.
Additionally, this will have a flow on effect to other team members, who will see that this kind of behaviour is tolerated and they may take advantage. Furthermore, high-performing team members will see that poor performance is not addressed, which can damage their motivation to continue to do their best.
8. Be a Leader Not Just a Manager
Above all else, it is important to be not just a manager, but a leader. Whereas managers simply delegate tasks and control workflow, leaders motivate their staff, encourage them to grow and show them the path forward, bringing out the best in all of the team to deliver the greatest outcomes for the organisation.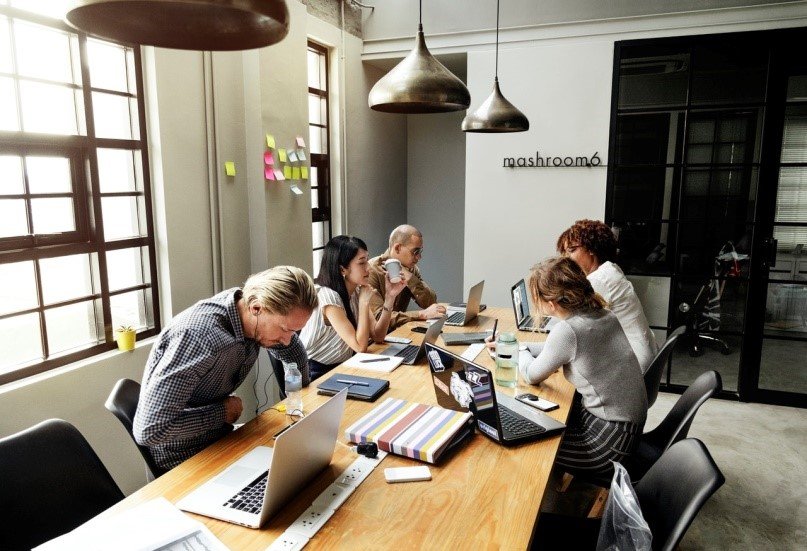 Being a good manager is not something you are born with or come into overnight, it is a skill which takes time to develop. Whether you are leading a small team or a large organisation, it is worth taking the time to hone these skills, whether through formal training or simply applying certain techniques and mind-sets. If you do so your team will thank you for it, and you will be more successful in your role.
Featured Image: Supplied by author
Please Note
: This post may contain affiliate links. By clicking on these links you will not be charged any extra for purchasing goods and services from our preferred partners however flippingheck.com may receive financial compensation which contributes to the running of the site. For more information please read our
Advertising & Affiliate Disclosure Policy