Employee management is not easy; it requires much effort. Recruitment, onboarding, training, compensation, attendance, and performance – all require managers' attention. Furthermore, managers also have to enhance employee wellbeing to make them feel familiar with the organization and increase the retention rate.
Being an HR manager, you often find yourself under the burden of various tasks. You will have to maintain the employee data, calculate the work hours, and generate the salaries. These tasks consume much time, thus making you unable to focus on other essential tasks.
Fortunately, you can leverage technology to make work easy and accomplish tasks on time. Digital tools enable great data accuracy and ensure time savings. Therefore, we have mentioned a list of apps that can help you.
Let's go through the apps and their features one by one:
OpenTimeClock is a reliable solution for businesses to manage their employees' attendance. With thousands of companies using its time clock tool, it brings accountability and complete data accuracy through its feature-rich solution.


Features
Clock-In & Clock-Out
Workers can add their punch through the desktop version, or they can also use the mobile app. They can use the PIN provided or face scan. QR code and Barcode options are also available.
Shift Management
It is easy to define shifts and work hours in the system; then, it will notify you who was late and left early. In addition, it is easy to change shifts.
Reports
The tool includes 50 in-built reports in CSV, XLSX, and PDF formats. It also offers customizations so that any additional format can be created.
factoTime effectively manages the attendance capturing process and records accurate clock-in/out data. Based on this data, salaries can be calculated once the pay rate is defined. Thus, managers save considerable time from these tasks. Numerous small and medium-sized businesses prefer the tool and streamline their attendance management process.


Features
Clock-In & Clock-Out
Employees can mark clock in/out with selfies and location; the managers get accurate data. To prevent time theft and buddy punching, the tool offers unique QR codes for each employee, or managers can enable staff to mark attendance only from registered devices.
Shift Management
Managers can easily create day, night, or flexible shifts and assign them to particular employees or departments. Altering shifts is also easy with the tool.
Salary Calculations
factoTime automatically calculates employees' work hours based on their clock in and out time. Once the pay rate is defined for staff, it helps to calculate their daily, weekly, and monthly salaries.
TimeTac automates employee attendance and leave management functions and delivers accurate data. It has made it to the list due to its valuable features and efficiency.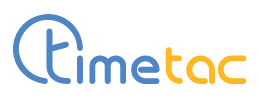 Features
Punch-In & Punch-Out
Staff can mark their punch through their internet-connected devices or use an existing biometric system in the workplace; the tool will fetch the data from it.
Time Tracking
The tool allows managers to track attendance, breaks, and overtime quickly. Absences and work hours are also trackable in real-time. Time devoted to a particular project/customer is also tracked with TimeTrac.
Leave Management
Once you define staff's leave entitlements, the system will allow them to request leave, so an efficient request & approval workflow is set. In addition, holidays can be planned and added to the system.
On The Clock provides a solution for your attendance and shift scheduling-related concerns and increases the data accuracy. The tool may be the best for HR managers handling a remote workforce.

Features
Punch-In & Punch-Out
You are able to set the geo-fence for workers to restrict them from marking their punch outside the defined area. Field workers can mark the attendance by keeping their GPS location on.
Time Tracking
Live GPS tracking helps managers stay updated with every detail of attendance and location. Overtime and PTO are also tracked in real-time.
With On The Clock, shift scheduling gets easy and doesn't require much effort. Once a shift is created, simply drag and drop it into schedules and publish it in seconds. The staff gets automatically mailed about the details.
TimeTrex manages your staff attendance and their schedules with utmost efficiency. It is one of the most straightforward attendance solutions that work for teams as well as individuals.


Features
Clock-In & Clock-Out
Staff clock in/out through the desktop or mobile, and managers get their location details. The tool also offers facial recognition functionalities for more reliable data.
Leave Accruals
Once the manager defines leave accruals, staff members can see their accrued balance to plan vacations. Sick days and vacations are trackable in real-time.
Shift Scheduling
Multiple shifts are plannable through TimeTrex, and rotating schedules can also be set. Staff is able to make schedule change requests, and the administrator can define the hierarchy to approve the request.
ClockShark manages the workers' attendance data and helps managers easily set schedules. It boasts various useful features that can be added depending on the organization's needs.


Features
Clock-In & Clock-Out
Clock in/out through the mobile app is available for field employees, and the web version is suitable for desktop workers. A kiosk integration is also at the disposal in which facial recognition can be enabled. In addition, employers are able to send email alerts and push notifications to employees to remind them to clock in/out.
Time Tracking
See your staff's locations and timings when they punch in with ClockShark, and in-built timesheets help to keep track of their work throughout the day.
Shift Scheduling
Multiple shifts are easily created with the drag-and-drop functionalities. In addition, the tool automatically notifies the workers about their shift changes; you don't have to worry about the tedious shift emails.
Beebole simplifies the timesheet entries and captures the real-time attendance data of workers. The tool is a best fit for large enterprises and organizations.

Features
Punch-In & Punch-Out
Employees easily add their punches to the system through their devices. They do not even have to worry about the internet connection as offline punching is available.
Timesheet Reports
With project timesheets, you can track an employee's total time on a particular task. With the help of this data, you can also generate customizable reports to get an overview of tasks.
Shift Scheduling
Shift scheduling makes it easier to assign a particular shift to different workers or departments. Work hours and breaks are also defined in the system so that the workers can maintain attendance accordingly.
TimeDock eases attendance management with the cloud-based time clock and timesheets. It is an excellent app for construction and transportation companies.

Features
Punch-In & Punch-Out
QR codes and NFC badges ensure that you get accurate attendance data and prevent time theft.
Timesheets
Different work codes for each task help you track the employees' work in real-time. The total time spent on that task will be calculated automatically whenever they change the job code. And the timesheet is also exportable to payroll systems for accurate salary calculations.
Time Tracking
Based on the punches, you can track the location of workers and ensure that data is reliable.
Buddy Punch is an efficient time clock tool that assists managers in getting accurate attendance data. It is another tool on the list that can be useful for managers handling remote teams.


Features
Clock-In & Clock-Out
The system allows staff to mark their punches in 4 ways: with a username & password, a 4-digit pin, facial recognition, or using QR code. Even offline punch is available to eliminate internet-related concerns. GPS location-based punch can also be enabled.
Shift Management
The shift management functionalities help you easily create, update, and distribute shifts to different employees or departments. With just a click, you can send notifications to multiple persons for the shift change and set punch limits to restrict the staff from punching on different timings than defined ones.
Reporting
Buddy Punch's reporting capabilities make you stay on top of data. Pre-built reports provide valuable insights that fulfill various business needs. For example, payroll export, work hours, daily hours, PTO, and in-out activities are some of the most used reports which can be exported in Excel and PDF formats.
Timeco assists businesses in their attendance and scheduling functions, thus saving time. Its automation capabilities lead to higher data accuracy and efficiency.


Features
Clock-In & Clock-Out
The tool enables login and attendance punch functionality for employees on their devices, and geofencing clock in and out is also possible. When employees enter the virtual perimeter with their device location on, their punch gets registered automatically.
Employee Scheduling
With Timeco, you can define multiple shifts of employees and manage them. In addition, you can make changes in the attendance data easily, and the bulk change feature is also available.
Leave Management
Once you determine the leave accruals in the system, staff can view their real-time available balance and request day-off/time-off. You can set a hierarchical approval process for time-off and shift change requests.
Summing It Up
In the manual HR practices, managers are not able to make time for other essential activities; they just get bound with the core functions. With the help of digital systems, they can save time and improve employee experience and data accuracy. It makes it easy for them to focus on employee engagement activities and company culture.
A time clock app streamlines the attendance management tasks of a manager and provides great time & cost savings. Above mentioned apps are efficient and can help you in your search for attendance process automation.
Please Note
: This post may contain affiliate links. By clicking on these links you will not be charged any extra for purchasing goods and services from our preferred partners however flippingheck.com may receive financial compensation which contributes to the running of the site. For more information please read our
Advertising & Affiliate Disclosure Policy