As we head into an era of sustainability and a time of awareness about the importance of looking after our planet, we need to address the overwhelming issue of food waste.
Food waste is a huge issue that is facing us all at home, locally and even globally. Food waste is a massive contributor to global warming, it is depleting our planet's resources and costing us money.
People around the world are malnourished or have limited access to food while supermarkets, restaurants and food manufacturers dispose of perfectly edible food 24/7.
Did you know?
Just 25% of the total global food waste could feed the estimated 795 million undernourished people in the world.
Start At Home
The importance of reducing food waste is clear and it is important to start the change at home. With just a few simple steps like meal planning, shopping locally and using the correct food storage solutions, you can make sure your carbon footprint is reduced while at the same time, you will save your hard earned cash.
Here are a few simple steps you can try out at home:
Plan Your Meals Ahead
Whether you are a household of 10 or a single occupant, try planning your meals ahead. Make a rough plan for the week to come so that you can better gauge what ingredients you will need. Don't forget to make a shopping list.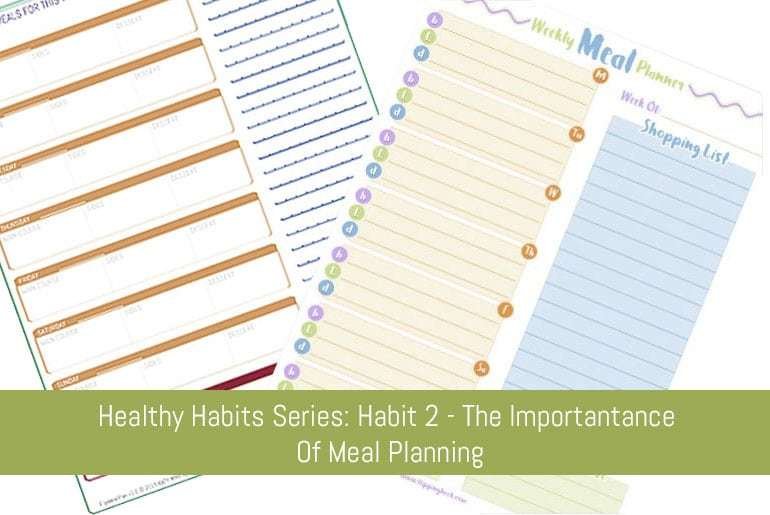 Healthy Habits Series: Habit 2 – The Importance Of Meal Planning
Menu planning just isn't for those of use who are looking to keep track of our diets, if you manage your meal plans you'll be able to save money and help the environment too.
Shop Locally
If you have access to a small delicatessen, bakery or farm shop near you then pop in and see what is available. Not only are fresh goods better than from a supermarket but you will be supporting a local business. Don't buy too much, remember, you can get these local and fresh items as and when you need them.
Store Your Food And Leftovers
Use high grade food storage solutions like mylar bags for batch cooking and herb and spice storage so that you can keep your food stored almost indefinitely. Mylar bags are a simple to use and effective product for storing all kinds of goods including beans, rice, herbs and prepared foods.
Of course, these are not the only steps you can take. Consider donating unwanted foods to a food bank or charitable cause. Many organisations accept donations so that they can help provide for the local community and charitable causes.
It is commonplace now for people to have an allotment plot or a vegetable patch in their garden. If you are lucky enough to have space for a veggie patch or herb garden try storing your foods and composting your waste so that you can save money in the long run.
How To Dry Foods Correctly
There are many ways in which you can dry foods properly and you do not need specialist equipment. All you need is:
Low humidity
Airflow
A source of low heat
With a simple household oven you can dry almost all foodstuffs. Keep the oven on a constant low heat, place your goods on a rack or baking tray and leave the door ajar to avoid moisture build-up. Check your herb or food often to make sure it doesn't dry too much and burn.Home dehydrators are quite popular as you can usually select a setting for the food type you are trying to dry rather than leaving it in an oven or in the sun, they are also relatively inexpensive.
Why Are Mylar Bags The Industry Gold Standard For Food Storage?
You will not find a food storage bag that is as efficient as a mylar bag. When used correctly, food can be stored in mylar bags not for just years but for decades!
Mylar bags are made of a type of polyester called polyethylene terephthalate. It is flexible, durable, strong and also lightweight making it the ideal material for long lasting storage.
How To Use A Mylar Bag
The first step to using a mylar bag is ensuring that your food or herb products are correctly dried or prepared. Depending on what you are storing you will probably need to use an oxygen absorber or desiccant. For this you will need to make a few basic calculations for which you can find many guides online.
You will need to get all of the air out of the bag and use a reliable heat source like a heat gun or iron to seal the bag shut. Creased and incorrectly stuck seals can reduce the efficacy of preservation. Try to make the bag and seals flat for the best adhesion.
Store your mylar bags away from sources of light, heat and moisture. Try to avoid changes in temperature and exposure to light as this can, over a long period of time, deteriorate the bags preservation capabilities.
Now That Your Food Is Stored
Once you have started storing your goods away in mylar bags (for long or short term preservation) you may choose to continue spreading the good word.
Did you know that 8% of all greenhouse emissions each year are due to food waste and loss. Furthermore a staggering 33% of ALL food produced globally is wasted and lost each year. By adapting your behaviour and evolving your attitude toward reducing climate change you can make a massive difference to the global crisis that we are all affected by in one way or another.
Keep an eye out for local projects that take donations of unwanted food, use a compost heap or your local food waste collection service and be conscious of your own carbon footprint.
Statistics from https://www.stopfoodwasteday.com/en/index.html
Please Note
: This post may contain affiliate links. By clicking on these links you will not be charged any extra for purchasing goods and services from our preferred partners however flippingheck.com may receive financial compensation which contributes to the running of the site. For more information please read our
Advertising & Affiliate Disclosure Policy