Nobody likes to feel like they're being left out of the conversation. While you may be able to get by without much football knowledge most of the time, there are certain periods where it can begin to feel like it's holding you back. You may be able to get caught up in the excitement of a major football event, sure, but you won't appreciate it on the same level of others if you don't fully understand what's going on.
So perhaps now is the time to learn. While most football fans become interested in the sport when they're younger, there's no rule that says that you can't fall in love with football later on in life. If that's your mission, then take a look at the tips that we've outlined below. They'll help to make everything much easier!
Find Your Club
There are some people out there who follow football in general, but those people are the exception, not the rule. In most cases, you'll find that people do like the sport, but that they like the specific team they follow a lot more. Having a team to follow helps to make the sport more interesting. After all, if you're rooting for one club in particular, then you'll get to experience the thrill of victory (and the sadness of defeat).
You'll usually find that the decision regarding what team you should follow is taken out of your hands. If there's one standout team in your local area, then you'll likely support them. If there isn't a large local team, then you'll have to pick one yourself. It's best to go for a club with which you feel some attachment, rather than whoever happens to be winning right now — they won't be on top forever, and you'll need a reserve of emotional attachment if you're going to ride out the lean years.
Local Football
While it's fun to follow a big team (such as one that competes in the premier league), if you're looking to get into football properly, then it's worthwhile looking if there are any smaller teams in your local area. You'll usually find that there's a semi-professional team or two who ply their trade in your region.
What are the advantages of this? Well, there are several. First, you'll be supporting local football, which has been under a lot of strain in recent years. Second, it'll allow you to see the good side of the game up close. The glitz and glamour of the big stage are a part of football, but there's much more to the sport. You'll have a deeper appreciation of the qualities of the sport when you've seen it first-hand.
Get Playing
You can, of course, have a deep appreciation and understanding of football even if you don't play yourself. But if you're young and you're enthusiastic about giving it a try, then why not? Some people are interested in playing the sport, but feel that since they didn't play when they were a kid, then the moment has passed. But this is not the case. It's always possible to play!
No matter where you live, there'll be games you can join that are aimed at beginners. You might not be Lionel Messi when you first start, but you'll soon get the hang of it. And in any case, the good thing about football is that it's nearly always fun, especially if you're playing with a good group of people.
Watching Games
You'll be watching a lot of football when you're trying to get into the sport! If you're coming into the sport without much knowledge or understanding, then the best thing you can do is just sit down and watch as much as you can.
They say the best way to become a good judge of art is to look at a million paintings; after you've done that, you'll be as good a judge as anyone when it comes to art. The same applies to football.
You likely won't have all that much understanding of which player is dominating the game when you first watch football. But after you've watched enough matches, it'll be much easier to spot the players who are having the game of their life and which are having a nightmare.
One word on watching games: don't automatically take the commentator's opinion as gospel. There are some excellent commentators out there who can help you understand the match on a deeper level, but there are also some that are there just because they're a household name. In fact, it could be a good idea to even watch a match without commentary. It'll force you to come up with your own judgement about how the game is going.
How It Works
Everyone has a basic understanding of how football works. It's all about two teams trying to score more goals than one other. But really, that's just the basics. It's obviously a lot more complicated, both in terms of the rules during the game and the broader structure of the game.
To understand what's happening on the pitch, you'll need to know things about the offside rule, substitutions, what's allowed, what's not allowed, and so on. You'll also understand the game a lot more if you know how English football leagues work. If you don't know how teams get promoted or relegated, then you'll understandably be confused as to why teams towards the bottom of the table fight for their lives even when they've got no hope of winning a trophy.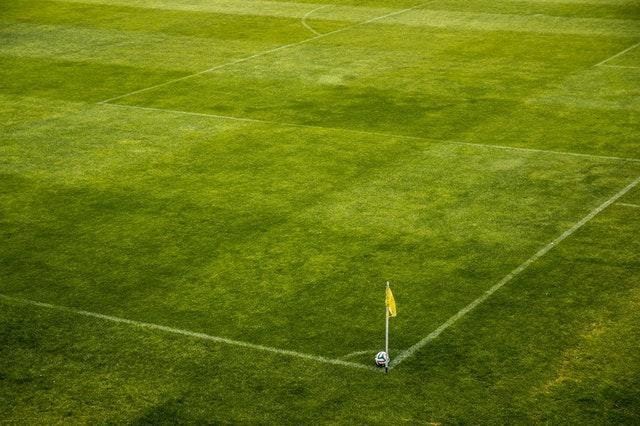 The Subplots
Football isn't just a sport: it's entertainment. And a big aspect of that entertainment are the many subplots that accompany the football matches. This is particularly important in English football. A subplot could be a manager returning to face their old team with their new club, or a player who left one team on bitter terms returning to play at the ground where they used to be an idol.
There's always drama in English football, and it usually comes from the managers. There have been some pretty entertaining post-match interviews from managers who feel like they've been hard done by during the match.
Then there's the whole aspect of clubs who are under- or over-performing. Liverpool's title win this year was notable not only because of how they won it, but because it was the first time they had ever won the premier league. Leicester City's victory a few years ago sent shockwaves through the sport because it just shouldn't have happened; something like that had never happened before, and likely won't again. All this drama is something that you'll pick up over time.
Diving Deeper
One of the good things about football being so popular is that there are just so many places where you can soak up your passion. It's never just about match day; it's about the build-up, post-match analysis, football memories, interviews with famous players, and son.
If you're looking to get into the sport, then take a look at a few of the more popular football podcasts, and listen to them on your way to work. Indeed, if you listen to these, then you'll find that you have more football insight than the majority of fans.
Another good tip is to keep on watching the sports channels after the game has finished. You'll usually find that there are footballing experts offering an in-depth analysis of the match and why what happened, happened.
Find Your Gang
Football is so popular because it's not something that you experience alone. It's a community sport. People get together to watch matches and talk through the latest football news. So when you're just trying to get into football, take a look at finding like-minded people.
No matter where you live, you'll find that there's a rich football community. In many cases, it could be that simply going down to your local pub on match day is enough. There you'll be surrounded by fellow fans who also want your team to win. While the atmosphere isn't at the standard that you'd experience at the ground, it's not a million miles away. Once you celebrate your team scoring an important goal with so many other people around you, you'll understand why this game has captured the heart of so many people around the world.
Don't Overthink It
We can't talk about getting into football without talking about the fear factor. It's just true that football can be a little intimidating at first. After all, there are just so many other people who know so much about the sport. But don't feel this way. You're on your own journey!
Give it Time
Finally, give it time. You're not going to become a football expert overnight. It could take months before you really understand what's going on. But it's like everything else: you may start out not fully understanding what's going on, but at some point, everything will just click and you'll realise how far along your journey you've come.
Please Note
: This post may contain affiliate links. By clicking on these links you will not be charged any extra for purchasing goods and services from our preferred partners however flippingheck.com may receive financial compensation which contributes to the running of the site. For more information please read our
Advertising & Affiliate Disclosure Policy