E-Commerce is a highly competitive field as similar products from different domains are at the distance of just a few clicks. To lower the chances of your customers moving to the next domain, you need to offer enticing options and this is where your website's design comes into play.
Designing an E-Commerce website is a clever yet time-consuming process as you need to test every feature for efficiency. Moreover, you need to have certain features in your E-Commerce website that can turn around your users' online shopping experience.
This is why we have come up with a few inevitable tips that will be a game changer for your e-store. So without further delay, let's check them out.
1. Transparency in Prices
The majority of the sales do not make it through due to the lack of transparency when it comes to prices. Often a website's design makes it hard to locate the pricing page. Other times, website owners indulge in malpractices and have various hidden charges that put off customers.
During your E-Commerce web development process, always ensure that there is no discrepancy in your prices. Never try to hide any information, and never make your customers think that they are being deceived.
The same rule applies for shipping charges. Be upfront about your shipping information and display the total costs early on to lessen the number of abandoned carts!
2. High-Quality Pictures

Nothing is more off-putting than blurred and pixelated images. This is why you need to have high-quality photos that showcase your product from every angle.
When it comes to online shopping, the biggest drawback is that the customers cannot touch or feel the product. Good quality photos allow customers to view even the slightest details of the product. So, make a photo gallery of all the products so that people can have an idea of how they look like in real life. If possible, try making a detailed video of your products to ensure sales.
3. Visibility of Cart Icon
What do all the user-friendly websites have in common? All of them have a cart button that stands apart from the rest of the layout. Moreover, having a visible cart button has proven to expand the conversion rate to maximum. Some websites allow the cart button to scroll along the page, while others keep it stationary at the top right corner of the page.
Regardless of the design, always put the cart button where it is easily noticeable by the users. Allow the customers to view added items without any hassle because the last thing you want is to confuse them. Also, since a cart button is indispensable to an eCommerce website, use such a color scheme or layout design that sticks out from the rest.
4. Checking Out Without Registration

E-Commerce is a trend that will never die, partly because of how it has introduced convenience to the overall shopping experience. But this sense of convenience is cut short when the users are asked to sign up before finalizing their purchases. Keep in mind that your competitor is only a few clicks away. So, it is necessary to deal with this matter early on.
To ensure there are not any abandoned shopping carts allow your users to register as a guest before proceeding to the payment page. Or you can ask the users to sign up after they are done shopping. Of course, you want to ensure that the customers sign up to your website, but there are polite ways of doing it without being aggressive.
5. Testimonials and Customer Reviews
The only way people separate the shady websites from the authentic ones is by looking at the testimonials. Before spending their money, people want to make sure that they are not depositing their hard-earned cash into a suspicious setup.
Studies show that 61% of the users are known to read reviews before buying a product so use this statistic for your benefit by placing product-related reviews right under the product itself. This is an effective strategy for E-Commerce websites that want to outdo their competitors.
6. Set Security Certificates in Place

Nobody wants to do business with an E-Commerce website that is a breeding ground for hacks and scams. Users always look for websites which promise to safeguard both their personal and financial information. Moreover, only reputable websites seem to have the right security in place.
As shoppers need to feel secure, you should invest in trust and SSL certificates. Switching from HTTP to HTTPS not only ensures security on your platform but also helps in improving your ranking in the search engine result pages.
Without an SSL certificate, the browser will show you a warning and users will see your website as a non-secure website. If you are thinking that SSL would be a costly deal for your website then, you have many brands in the market that offer low price SSL certificate. Generally, ecommerce, financial websites run on subdomains and with available affordable options, you can get a cheap wildcard SSL certificate for your website. So, secure a website today with a proper SSL certificate
7. Keep a Search Bar
Search bars are important to help customers buy specific products. Often, customers have unique needs and try to look for a specific product that fulfills their demands. Without a proper search bar, such customers would have to scour the entire website and if it takes excessive time, they will switch to another site. Also, how and where you place the search bar is essential for your website's survival. A search bar that takes a lot of clicks to reach is equally unacceptable.
For a more user-friendly experience, try to have a search bar that not only scrolls down along the page but also appears on every page of your website.
8. Design a Great Product Filter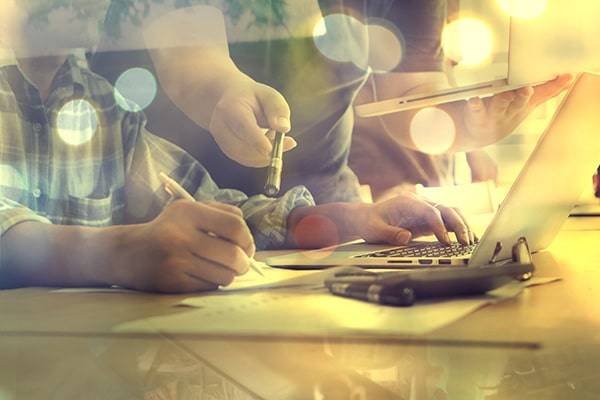 No two customers have the same needs or budgets. Majority of the users like to browse through various product-related options. The availability of different sizes, colors, and price ranges makes a product filter a necessity in the realms of E-Commerce stores.
What makes this feature a must-have is that it not only saves time but also tailors the product-related searches to fit the customers' unique requirements.
Conclusion:
With these 8 tips, we bring our list to an end. Of course, there are plenty of other things that you can try, but the ones mentioned here will take your eCommerce website to the top!
Also, if you are looking for some help, then get in touch with us. We offer help in a number of services including PHP web development. So contact our team and start dominating your domain.
Please Note
: This post may contain affiliate links. By clicking on these links you will not be charged any extra for purchasing goods and services from our preferred partners however flippingheck.com may receive financial compensation which contributes to the running of the site. For more information please read our
Advertising & Affiliate Disclosure Policy