Being organised might sound like an easy thing to be, but, it's a skill which requires a lot of practice and effort. Working from the office and from home have different benefits, but the one thing which never changes is the need to stay organised and productive. Whether you need to refine these qualities or learn from scratch, keep reading to learn some quirky tips on how to transform your approach to organisation in the office or at home.
1. Formulate an 'Organisation Routine'
This one works well for the first day of your work week. Before you even begin to tackle a large amount of workload, create a routine where you organise any information, tasks and more. Taking the time out to do this paints a clearer picture in your mind of the things you need to prioritise. If your company uses a specific type of computer program which helps you get organised, take advantage of this and learn all of its functions. You could also ask your colleagues how they keep organised and learn some valuable tips from them. After all, we're all in it together!
2. Use Online Management Tools
There are useful tools online, so why not use them? Sometimes, we all need help with keeping track of projects or if you're in a managerial position, distributing the workload to staff. The internet is filled with wonderful apps which can organise your tasks and break them down into smaller, more manageable ones. As an example, those who work in a service maintenance company would benefit from investing in job management software. Features like job tracking, invoicing and quoting can help you manage your workload and workflow whether you're in a business meeting, out on a customer's site or wrapped up in bed.
3. Make To-Do Lists in the Evening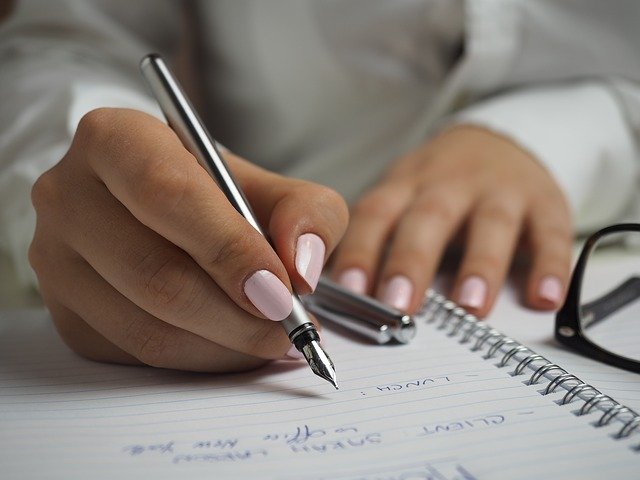 While it's important to relax during a weekday evening and detach your mind from work-related tasks, it's also vital to prepare yourself for the next day. Take a quick 10 minutes and create a list of the main things you want to accomplish for your next work day. By doing this, it ensures that you get those daily tasks completed and you finish work on time. Also, this technique helps to reduce stress and gives you a better night's sleep.
4. Create Milestones and Reward Yourself with Incentives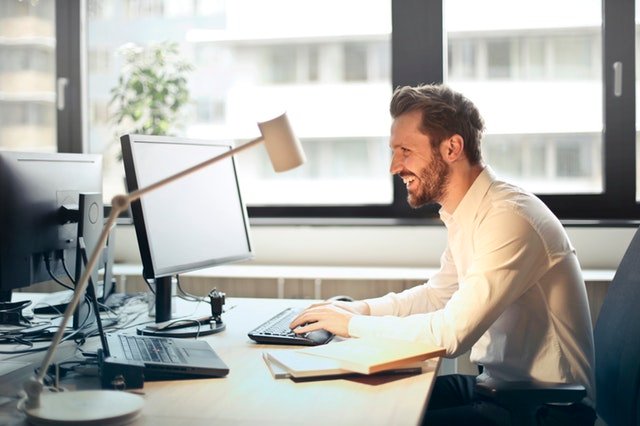 From planning a holiday to enjoying an end of the week treat, having something to look forward to motivates us all. No matter how big or small the task is, plan to get it done by a certain date/time. It may be that you want to finish writing a proposal or you have a long meeting to get through. Whatever it is, when you complete it, give yourself a small (or big) reward! This gives you a buzz, keeps you on top of your workload and pushes you to tackle even bigger goals.
5. Use Colours and Labels – Online or Offline
Whether you organise tasks on your computer or with paper, choose the best way which works for you. It's an ever-growing fact that colours are good for the brain and everyone has their own way of using them to reap the benefits. For visual workers, the idea of using colours can be a huge stress reliever. As well as colour-coding, ensure that you take enough time to sufficiently label your drawers, folders, notes etc. Not only does this establish an organised work environment but it helps keep your work safe and reduces the chance of important things going missing.
6. Plan Workload Around Your Productivity
All of us are different when it comes to productivity and we can have bad days where we lack enthusiasm. To overcome this, it's important that you study your body's energy levels at different times of the day. This way you can fully understand your body and figure out how to segment your workflow. For example, you may feel more energised in the morning before hitting the dreaded afternoon slump. If this is the case, plan to complete the most important tasks during the first half of your day. This way, you're reducing the amount of pressure you put on yourself to complete it in the afternoon.
With a few changes to your everyday work routine and becoming more self-aware, organising your workflow will flow like a breeze. Once you establish a better sense of organisation, your productivity levels will increase and more tasks will get completed on time to a higher standard.
Please Note
: This post may contain affiliate links. By clicking on these links you will not be charged any extra for purchasing goods and services from our preferred partners however flippingheck.com may receive financial compensation which contributes to the running of the site. For more information please read our
Advertising & Affiliate Disclosure Policy