Do you want your guests to walk in and say WOW every single time? Well, there are plenty of simple decor ideas to impress them. Here is the kicker. You can implement them without spending a lot of cash.
Hiring an interior designer can cost you a pretty penny. On average, expect to dish out anywhere from $2000 to $5000. Yet, that does not even cover the cost of office furniture.
True, you may need help in some areas. But, there are things you can do on your own to make the house look great.
Don't Hide Kitchen Items – Display them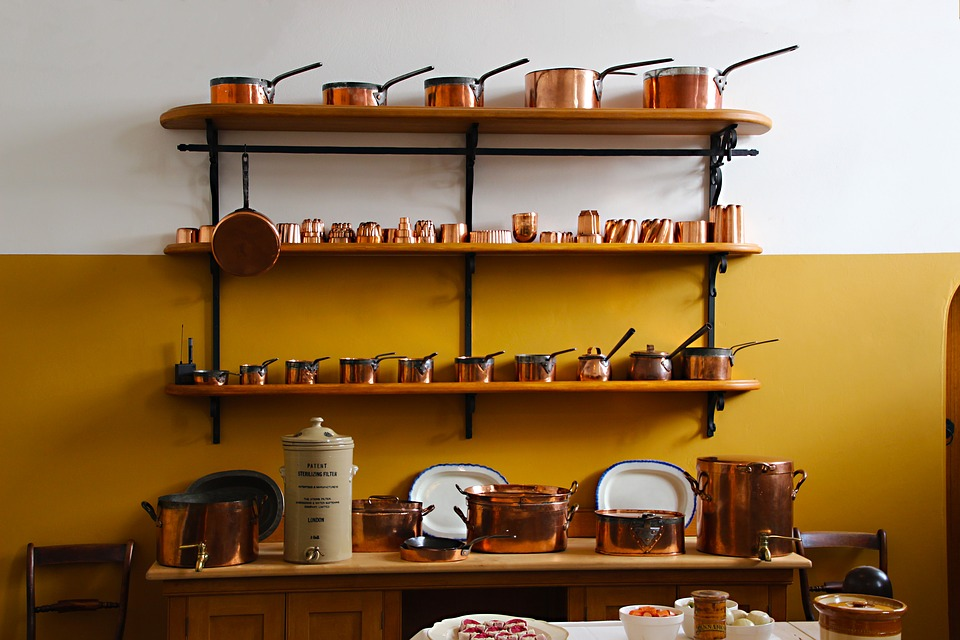 Image source: Pixabay
We often display items in the living room. Photos, potted plants, wall art, and so on take prominence within such spaces. Well, no rule book says you can't do the same in the kitchen.
Open shelves allow for the display of your favorite crockery. Glass doors on cabinets look great because you can see in.
Wait a minute, though. What are you displaying? Take a leaf from celebrities like Hilary Duff, Mandy Moore, Katharine McPhee, Meghan Trainor, and Jenna Dewan. They shop for their serverware from merchants that sell unique serveware. These include breadboards, cheeseboards, serving trays, and baguette boards. You can get all this and more at Lynnliana.
Other than functionality, you get art with the pieces. You can find a wide selection of serving trays, dinner trays, resin coasters, and bamboo trays.
Do check out their selection of resin charcuterie boards and cheeseboards. The level of attention to the craftsmanship makes the items worth displaying.
Hang the serverware on the walls. Alternatively, place them against the walls or even on top of the counters when not in use. Food presentation in the stylish serveware is likely to elicit admiration from your guests.
Bring The Outdoors In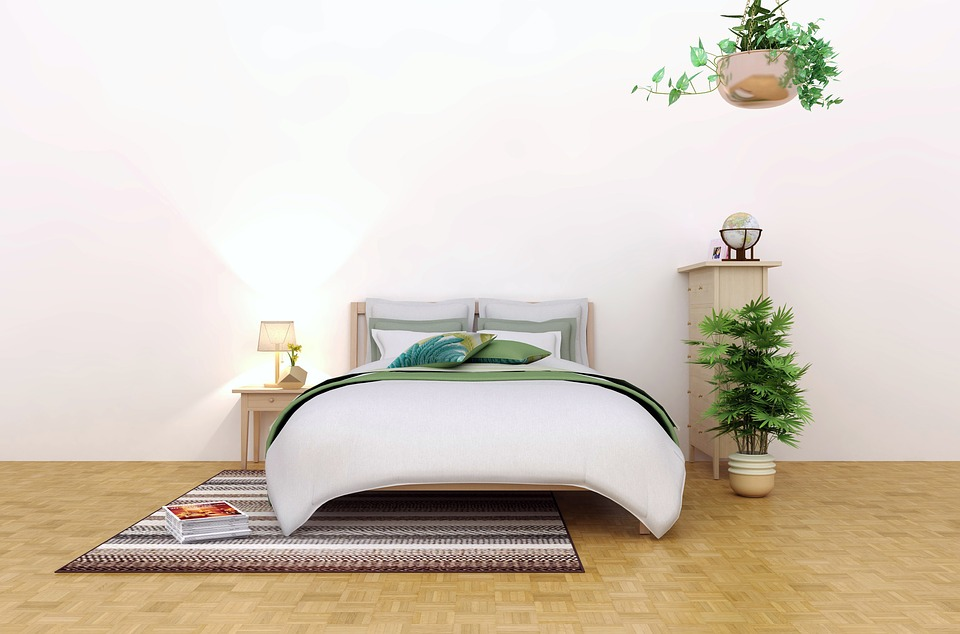 Image source: Pixabay
Plants can make a massive difference to the interior space. There is the health benefit of cleaner air. Plants take in carbon dioxide and release oxygen, which we need.
Greenery also adds a stylish element to the home. We also can't ignore the fact that they are a pretty inexpensive decor item.
If you want to get a reaction from guests, go big. Yes, the bigger the plants, the better they look. Splurge a little on nice-looking pots to complete the picture.
Please pay attention to the type of plant to buy. Not all will thrive indoors. Some indoor plant options that can get pretty large include Monstera, Rubber tree, Fiddle Leaf Fig, and Croton.
Others worth checking out are Bird of Paradise, Yucca plant, and Corn Plant.
Don't restrict yourself to decorative plants only. A lemon tree can grow indoors and will give you fruits. Do go for a dwarf variety like the Meyer lemon. It can grow to up to 3 feet tall and looks great all year round.
Color Makes a Difference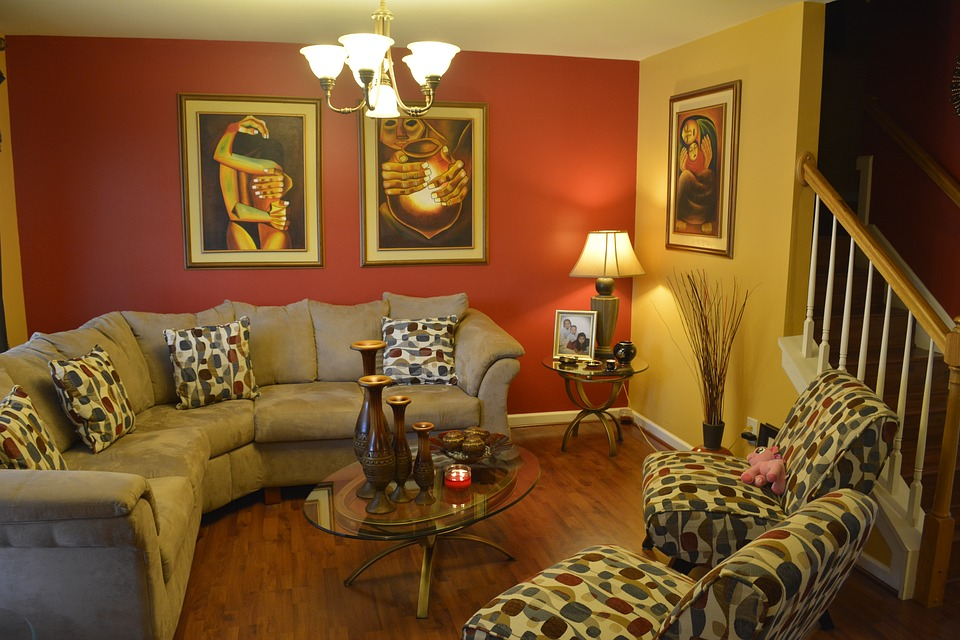 Image source: Pixabay
Forget bland, boring walls and cabinetry. Add a pop of color to bring vibrancy and energy into the room. Bright colors like yellow, green, blue, or orange will look great.
True, bright colors may not be everyone's cup of tea. But, within each category is a range of colors. You could go for the more muted options without losing out on the color trend.
A color that is making its way into many homes is green. Combine this with indoor plants, and you will feel like you are living outdoors. The trending color in 2022 is emerald green. Experts say it symbolizes growth, harmony, refinement, and balance.
Changing the color of your walls is something you can do on your own. There are tons of tutorials on platforms like YouTube that can turn you into an expert painter.
Of course, if DIYs are not your cup of tea, get an expert to do the job. Also, check out platforms like Pinterest for plenty of inspiration on color combinations.
Here is another idea. If you are more conservative and are not very sure about painting the walls, try wallpaper. Apply it in small sections to see if the color changes please you. If not, simply remove it and revert to the original wall color.
Art Will Spark Conversation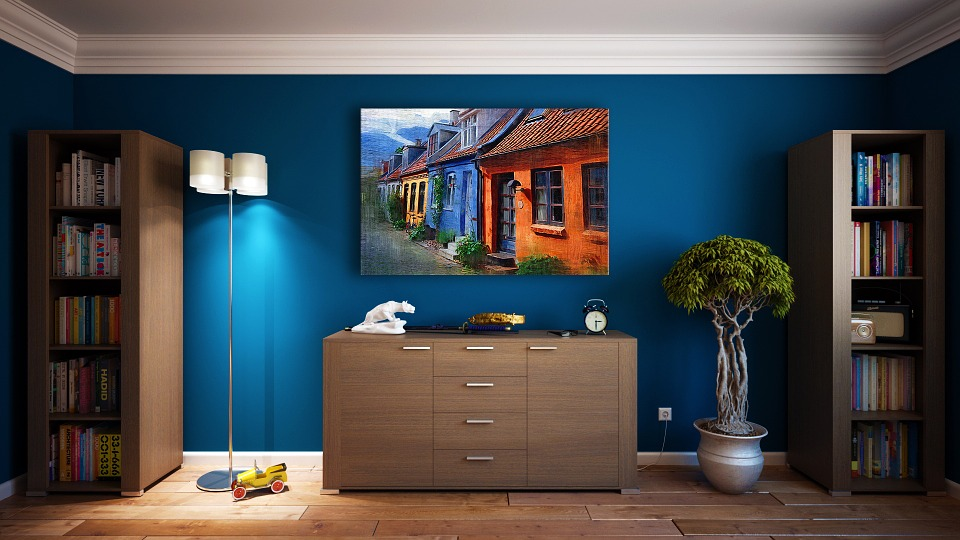 Image source: Pixabay
Interesting art pieces within the home are sure to spark conversation. Paintings, sculptures, and other art forms are plentiful. A trip to the flea market should expose you to plenty of options. Like in the case of plants, bigger is better.
Get creative with where you place the artworks. A wall-to-ceiling mural looks great in the foyer. A huge piece in the kitchen is sure to draw attention. Think about it. How many people do you know who have paintings in their kitchens?
Here is an idea. Create DIY art. The kids will be happy to contribute to a mosaic or abstract art.
Hey, if an elephant can paint sellable art, why can't you do the same? Do you know that one of Ruby the elephant's paintings sold for $25,000? Ok, maybe you didn't need to know that since you are not shopping for one of her pieces.
But, remember, you are not aiming for perfection. A family effort in creating a painting will have sentimental value. Doesn't that mean so much more than buying fancy art?
Lighting Is Important
Image source: Pixabay
Do you know something as simple as changing your lighting system can transform a room? Forget the standard ceiling LED lights. Nowadays, there are so many exciting options available.
Bring a little razzmatazz with chandeliers or pendant lights. Set the mood with dimmers to create cool or bright lighting when you need it. Invest in a couple of lamps or artsy bulb holders to set the mood in your home.
Final Thoughts
Don't get scared to transform your house. Tons of simple decor ideas are sure to impress your guests. We have shared some pretty inexpensive things you can do.
Don't hide everything in the cabinets. Quality, well-crafted pieces give you functionality and art.
Plants bring life to the room. Invest in attractive pots to complete the look. Remember to take good care of the plants once you have them in the house.
Don't be afraid to experiment with colors. Dull walls and cabinets are going out of fashion.
Finally, add some interest with artworks and lighting. You can be sure your friends and family will be pretty impressed with these changes.
Please Note
: This post may contain affiliate links. By clicking on these links you will not be charged any extra for purchasing goods and services from our preferred partners however flippingheck.com may receive financial compensation which contributes to the running of the site. For more information please read our
Advertising & Affiliate Disclosure Policy