The following are a list of the most popular popular things this year (according to the limited stats I have at the moment) 😉
Most Popular posts
Popular Google Search Terms (sensible)
Writing Meeting Minutes
Outlook Custom Dashboard
Making your blog search engine friendly
Recover permanently deleted items
organise DVDs
GTD Thunderbird
procrastination wallpaper
pocket informant gtd
Popular Google Search Terms (silly)
Nekkid Porn (don't ask!)
program coding for eye gazing with respect to virtual environment (No, I don't know either)
sandro beier (Did someone say beer??)
DLT's custom writing paper (I didn't know Dave Lee Travis had writing paper)
Most popular images accessed from Google Image Search
Crazy Frog must die!
Rain Desktop (Click for larger view)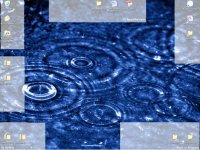 HillSide
Most popular browsers
Firefox (23.91%)
Feedburner (not really a browser now, is it?)
Internet Explorer 6.x (11.79%)
Internet Explorer 7.x (7.45%)
Safari (1.82%)
Internet Explorer 5.x (1.06%)
T'Internet Explorer 5??? Upgrade for godness sake, I expect you're solely resposible for all of the spam emails on the planet 😉
Most Popular Operating Systems
Others (51.8%)
Windows XP     (35.59%)
Windows 2000 (4.85%)
Mac OS     (3.03%)
Linux (1.82%)
Windows Vista (0.61%)
What "Others" is I haven't a clue. Mobile Phones perhaps?
Most Popular Referrers (in no particular order so no-one gets a big head)
None (spooky!)
Hawkwings
The Cranky Middle Manager
Most popular downloads
Shopping List (pdf)
Next Action Organiser (pdf)
Shopping List (excel – zipped)
Shopping List (Open Office – zipped)
Website Workflow (pdf)
Meeting Mate (pdf)
Weekly Planner
(please see the Resource Area for the download links)
And finally…. My most popular posts of the year
These are the posts that I personally like, and as it's my blog I can put whatever I want so

Please Note
: This post may contain affiliate links. By clicking on these links you will not be charged any extra for purchasing goods and services from our preferred partners however flippingheck.com may receive financial compensation which contributes to the running of the site. For more information please read our
Advertising & Affiliate Disclosure Policy