As summer vacation gets closer and closer, many families plan for an exciting vacation.
But in case you are a proud owner of a swimming pool, can you simply pack up the stuff, board your flight, and head out on the vacation?
The answer is a big NO.
Whether you're planning a vacation or travelling cross nation just to meet friends, in any case, you can't take a "break" from pool care.
Ready for vacation, but is your pool?
Herein, we are suggesting the 5 ways to prepare your pool before you board the plane:
Cover your pool
The uncovered pool offers an open invitation for algae, frogs, debris, dirt, and dust to make your pool their habitat.
It's better to cover your pool with a pool cover or pool enclosure before heading out on vacation.
It may take some effort to cover your pool. However, it is a great way to protect the pool and it will be worth returning back to a crystal-clear oasis.
In addition, pool covers also heat your pool, blocks sun rays, safeguards your kids, etc.
Balance pool chemistry
Before leaving for vacation, take some time to test your pool water and balance the chemical level.
Use the testing kit and measure the pH level, alkalinity, calcium hardness, and other chemicals of the pool.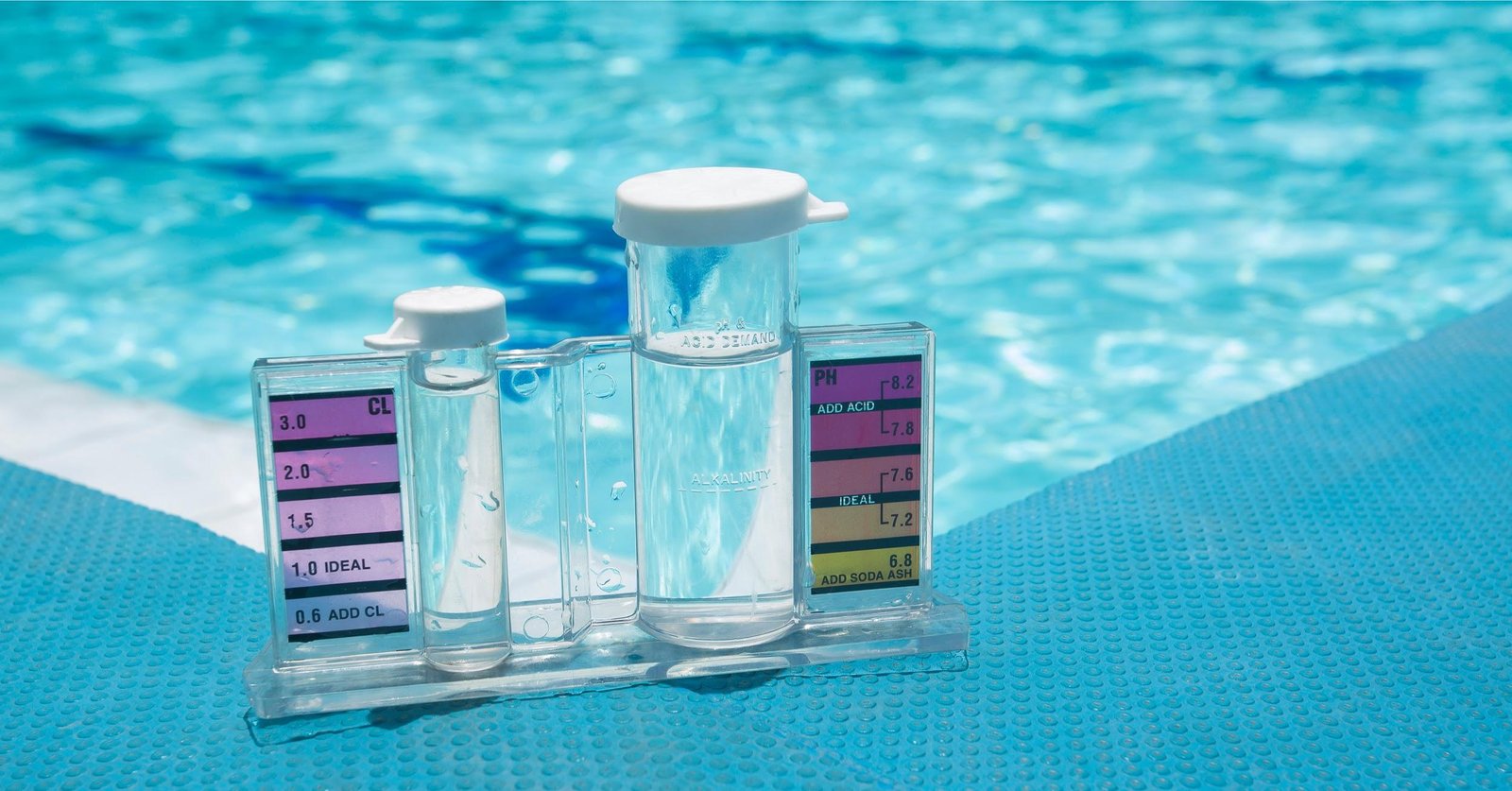 Some of the tips to balance pool chemistry are:
Maintain total alkalinity between 80 – 120 ppm;
Adjust pH level between 7.4 – 7.6;
Balance calcium hardness;
Add shock;
Measure total dissolved solids;
Add algaecide.
By maintaining your pool water chemistry you can easily stave off the bacteria and algae that may grow while you're away.
Invest in automatic pool timer
One of the best ways to stay on top of good pool care while you are away is by investing in an automatic pool timer for your filtration system.
Once connected, your filter will automatically switch on and off for pre-set times and will keep your pool clear and clean.
It is important to run your filter for 7 to 12 hours each day because the regular circulation of water keeps your swimming pool clean.
Maintain your swimming pool
An unattended and not-so-clean pool may surrender to a variety of unwanted invaders such as algae, bugs, frogs, dust, and mosquitoes, just to name a few.
And, of course, no one wants to return from vacation to a dirty pool that's seen golden days.

Before hopping on a plane, follow these pool maintenance tips:
Add necessary chemicals;
Skim the pool;
Brush the dirt off the walls and bottoms of the pool;
Vacuum your pool;
Run the pool filter.
Seek the help of neighbours and friends to manage your pool
If you are planning to travel for a week or longer, seek the help of your friends or neighbours to keep your pool in top shape while you're away.
Daily check-in helps to encounter emergency problems as quickly as possible and you can return to a sparkling, problem-free pool.
Also, knowing that your pool is being taken care of gives you immense relief and peace of mind during vacation.
Pro tip: Leave behind a small pool maintenance checklist to guide your friend or neighbour.
In the end…
No one wants to return from vacation to a pool full of problems.
So, follow these pre-vacation tips to prepare your swimming pool before you head out on the road or in the air.
Enjoy your vacation!
Featured Image amp; Post Images: supplied by the author
Please Note
: This post may contain affiliate links. By clicking on these links you will not be charged any extra for purchasing goods and services from our preferred partners however flippingheck.com may receive financial compensation which contributes to the running of the site. For more information please read our
Advertising & Affiliate Disclosure Policy