Several financing options now exist that Amazon sellers can leverage and take advantage of. It's said that financing can help Amazon sellers expand their operations and manage disruptions.
However, getting Amazon financing is only a part of the deal. What's more important is maximizing the funds granted.
This content feature highlights top tips for adequate financing for Amazon sellers.
1. Have The Right Product/Market Knowledge
There are millions of products on Amazon, each targeted towards different customers. You must offer products that customers are willing to buy. You don't want to finance a product that's too popular, as it'll have too much competition and become harder to sell. Additionally, your item offerings should be easily spotted apart from countless of their peers. One way to do this is by optimizing product details for search.
Customers search and compare products before making a buying decision. Amazon uses product information to match patrons' searches. Having the right product with information that accurately describes them makes your products findable and easy to sell.
2. Work To Continually Improve Your Offering
Your Amazon business will not run itself. If you're serious about getting your financing right, you must continually improve your performance. Monitoring your performance regularly is necessary for selling large volumes of your items.
As you invest in your business, pay attention to essential metrics such as sales. Observe when they're increasing and decreasing. Plus, note customer return rate and seller rating. From these data, you can determine areas to improve your efforts continually. Consistent feedback and improved performance help keep your business afloat and prevent the finance invested in it from going down the drain.
3. Strive For Steady And Consistent Growth
It's believed that Amazon has a custom of inviting small and medium-sized Amazon businesses with steadily increasing sales to receive merchant financing to grow their business.
Businesses that qualify for the financing for Amazon sellers program have several short-term financing options to choose from. Nonetheless, small companies that have only existed for a short time or aren't generating enough revenue may find it challenging to qualify for Amazon Lending.
Growing your business to the level where it generates steady revenue enables you to maximize Amazon financing. Stable and consistent growth opens you up to leverage opportunities. You can access the right kind of support that will take your business to the next level.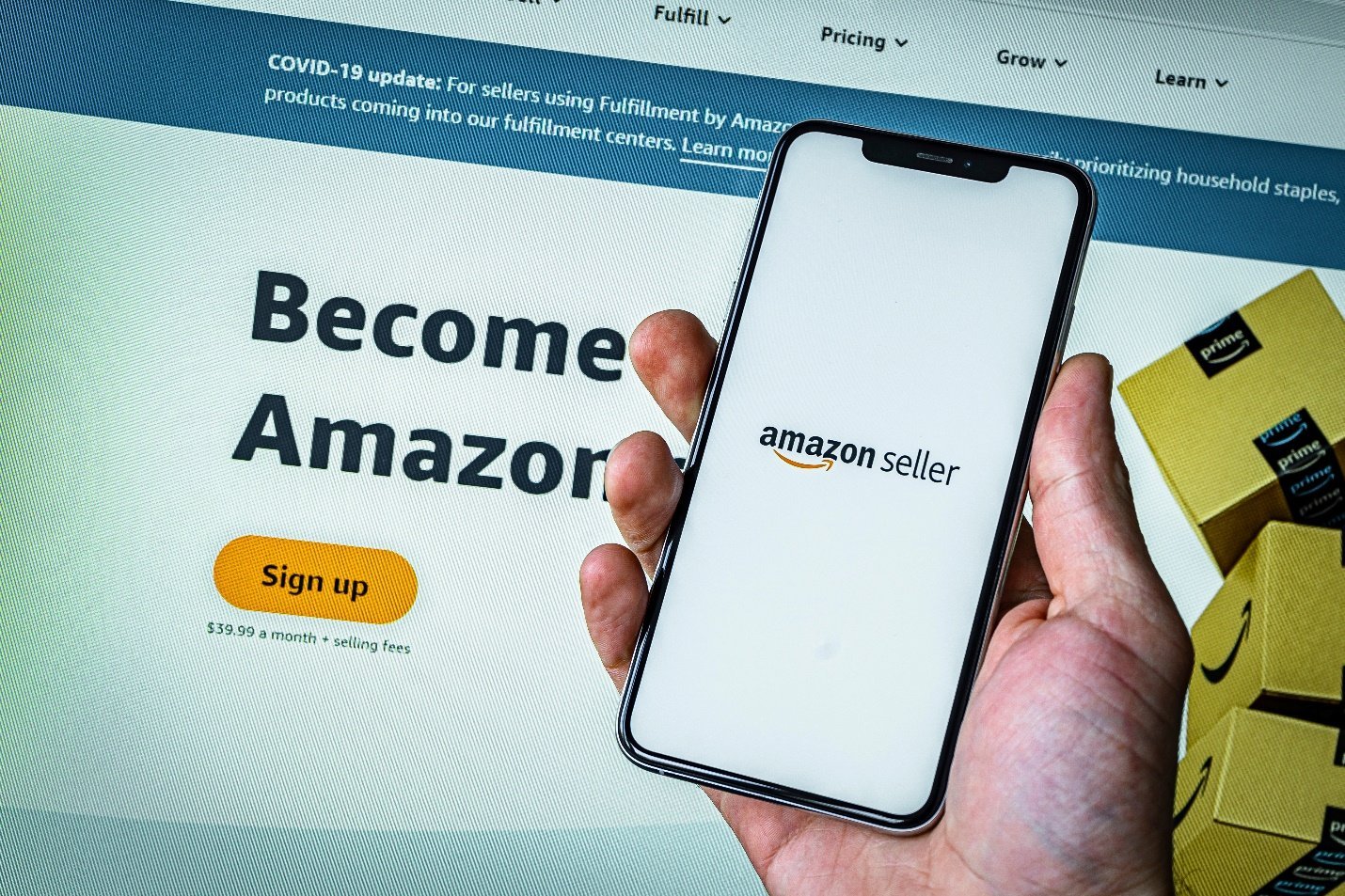 4. Integrate Amazon With Other Systems
While Amazon may be one of your most important sales channels, it doesn't have to be your sole maintenance system. You can consider integrating Amazon with different backend and accounting systems.
The integration allows you to sync essential data such as your inventory, orders, items, customer, and shipping information. By automating these processes, you can streamline manual processes which cause delayed transactions or costly errors – allowing for smoother operations. More so, you can create greater client satisfaction which can result in higher customer satisfaction.
These unique benefits keep your business in top shape. You can be assured of improved efficiency that yields more revenue.
5. Play By Amazon's Rules
This is as easy as following the rules. Just like every ecommerce platform does, Amazon has its own operating regulations. These rules are meant to guide your operations as a seller and to increase your chances of obtaining financing for Amazon sellers.
One way you can be sure of getting things right is by knowing and sticking to every rule Amazon gives. You'll not get away with cutting corners, so don't try. Rather than taking advantage of Amazon, align your acts with what it expects from you. It's also good to be updated with features and policies to avoid making honest mistakes. That way, you'll avoid penalties or suspensions that can hurt your company.
6. Practice Proper Business Documentation
It's said that proper documentation allows you to have a clear picture of how your products are faring on Amazon.
By properly detailing the sales figures you make and other crucial information periodically, you can tell which products are doing well and whether the business is doing good. A record that shows low or plummeting sales signals the need to revamp certain aspects of your enterprise. You can move swiftly into action after analyzing such a record.
Beyond this, proper documentation helps you when seeking Amazon financial help. Clear and detailed operational and sales records give you an edge when receiving funding from Amazon.
7. Maximize Profits
You might start with just one product and, with financing, expand into others. Regardless of the number of products you sell, you must learn to do one thing well, which is profit maximization. The proceeds you earn from sales should be reinvested into your business. This way, you can enable consistent cash flow and increase your operational capacity. Further, you can increase your chances of qualifying for higher financing options when it appears your business is doing good.
Conclusion
Choices involving financing for Amazon sellers allow entrepreneurs to grow and scale their businesses as members of the platform. While getting financing is a step ahead, more sellers need to get the best returns on their investment. Irrespective of your niche, you can get it right and maximize financing with the above steps as you start your Amazon business journey.
Featured & Post Image: Supplied by the author
Please Note
: This post may contain affiliate links. By clicking on these links you will not be charged any extra for purchasing goods and services from our preferred partners however flippingheck.com may receive financial compensation which contributes to the running of the site. For more information please read our
Advertising & Affiliate Disclosure Policy