Many factors can influence the idea of purchasing a CVS pharmacy franchise. Topping the list is freedom and responsibility of ownership, the power to improve communal health, a chance to run the pharmacy on your terms, and, more importantly, portfolio diversification.
According to Statista, CVS Health is the largest company with operations solely in the United States, operating about 9,750 stores throughout the country in 2016. In 2015, U.S. pharmacies and drug stores generated about $263.47 billion in sales. In the same year, CVS Health generated 153.3 million U.S. dollars of the country's total drug store sales, second only to Walmart.
The good news is: despite the competitive market, all the goals mentioned earlier are still achievable, but with the right CVS NNN for sale. However, the "not-so-good news" is: purchasing a pharmacy can be complex and exhausting. That's why you need to dive in well prepared with a competent agent.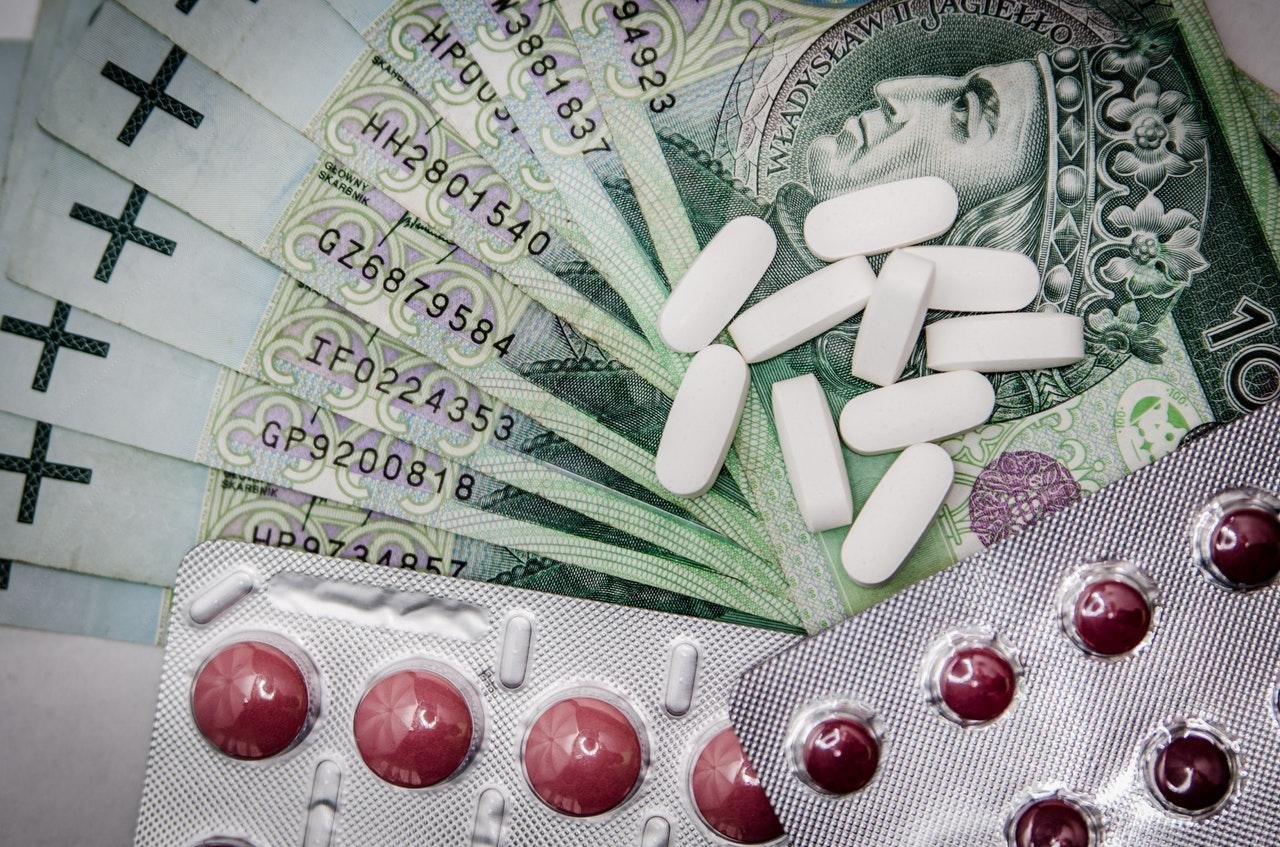 The task is not always an easy one, and the buyer can make a few mistakes. However, in your quest to own a CVS pharmacy franchise, you must be mindful of the following:
Consistency And Singularity In The Business Name
When setting up a corporation for your pharmacy, make sure you have your attorney, a CPA, and your business structure all planned.
One essential thing to ensure your company's name is consistent across the board. Make sure to use the same name in your IRS paperwork and other similar agencies. Many firms have suffered setbacks from using different names for different purposes.
There are cases of firms using one name on checks, a slightly different one on their signage, another on their websites, and so on. Whether or not it's a mistake, you might have to spend a lot of time and resources to fix it.
In essence, before buying and owning a pharmacy, consider that it'll be a complicated undertaking, and any naming inconsistencies will cause you problems later. Therefore, ensure your name on all platforms perfectly matches.
Getting The Right Contracts
When buying an existing pharmacy, consider its geographic location and patients who frequent the business. You'll also have to sign contracts with several authorities too. So make sure these contracts are conceivable without losing your customers.
Before you can get contracts, you're required to get your Pharmacy Services Administration Organization (PSAO) contract. Though you're allowed to negotiate contracts by yourself, the most innovative and safest decision is going for a PSAO.
The PSAO is responsible for negotiating contracts on your behalf. An excellent example of essential contracts they help with includes those with pharmacy benefit managers (PBMs).
There'll also be specific contracts which you'll have to negotiate on your own, but the most important thing is making sure you consider how they affect customers in your area.
For instance, you or your PSAO might choose to work with a different wholesaler from the PBM all other health systems in the area use. Doing this can be a costly mistake because clients won't fill scripts at your pharmacy.
Before you choose a PSAO, first understand the market conditions in the potential area of operation, or else you might ruin your business even before you start.
While getting a contract manager, it's wise to get an agent for your CVS property management too.
Construction Delays
Construction delay is another significant factor causing many business owners sleepless nights, especially those looking to go into the market early.
These delays are expected when building a new pharmacy from scratch. You're bound to encounter design flaws, bad weather, back order on supplies, hold up due to inspections, and many more. All these are factors capable of halting construction until there's a solution.
One might think these factors are easily avoidable, but they tend to occur more often than not. Sometimes, you even face similar delays when buying an existing pharmacy.
You might have to remodel and face the risk of construction delays. Delayed construction always has a significant impact on business.
That's why you must consider going for the best builders and agents.
Bad Credit
Entering the business with bad credit, in most cases, might be beyond your control. There's nothing you can do to change your history, and having these bad credits can make things more complicated for you when buying a pharmacy.
That doesn't mean buying one is impossible, though. Of course, it may be a little more complicated, but you can find your way around it. There are several deals where the seller chooses to "self-finance" the start-up cost, though the buyer will have to pay a small percentage.
Check up https://www.buynnnproperties.com/ to look up for such deals.
Nevertheless, you'll need cash flow to keep the business running and might need a loan at some point. Your credit history could be another hindrance here, so always consider your credit history upfront and have backup plans for them on time.
You have the option of making someone else the owner, among many other alternatives. Bad credit alone can increase the cost of a surety bond for Medicare from around $250 to over $5,000 annually.
Therefore, there's a way to get around bad credit if you're looking to buy property, a pharmacy one, this time.
The Cash Flow Issue
Owning a pharmacy can be pretty expensive as it could take more than six months or even a year to positive cash flow. Most new pharmacies are unable to thrive under this condition.
Understand that each prescription a customer pays for is only a tiny portion of the cost, and you'll have to wait a few weeks to receive the rest of your money.
As a new pharmacy, being well prepared for cash flow delays significantly increases your chances of success. Considering that you'll need to keep paying your employees, endeavor to plan so your business doesn't crash before establishment.
There are many ways you can increase your capital base before going into business. You can work with your bank, speak to investors, or even make inquiries on NNN investment properties for sale.
Conclusion: Consider Working With Buy NNN Properties
Every pharmacy sale or acquisition can prove daunting. It'd be best to consider factors such as your budget, a good location, the right PSAO, the possibility of construction delays, lousy credit, and cash flow crunch, among others. To top it up, you'll want to get the right agent.
When buying a pharmacy, you'll have a lot on your shoulders, and you could use some relief. That's why opting to work with the best agents in the business could be the best decision you'll get to make.
Buying a CVS pharmacy franchise is, on its own, a demanding task. Regardless, the best part of working with Buy NNN Properties is that their agent brings you the best deals capable of eliminating most worry points on your list.
Go ahead and snag the best deals from the list of available pharmacies among CVS real estate for sale to get started.
Featured Image &Post Image: Supplied by the author
Please Note
: This post may contain affiliate links. By clicking on these links you will not be charged any extra for purchasing goods and services from our preferred partners however flippingheck.com may receive financial compensation which contributes to the running of the site. For more information please read our
Advertising & Affiliate Disclosure Policy