Minimalism is a prominent ideology that calls for limiting distractions in one's lifestyle to make room for what's essential. It's a style of living based on the premise that being simple is better.
The concept of minimalism is mostly about just keeping what gives worth and significance to your existence and discarding the excess. It's about clearing away the clutter and repurposing your energy and resources for what matters most.
Why Become A Minimalist?
While minimalism is a straightforward idea, it's often challenging to implement. Throwing away some of your belongings can be emotionally demanding and can take a commitment of time and effort, especially during the first phases of decluttering.
Regardless, it's among the smartest choices you can take, and you might be surprised at how better your life will be as a result. So if you're still on the fence about minimalism, here are some reasons that might convince you to shift:
1. Less Time Cleaning
Time is among the most valuable commodities you have, yet it's among the few you can't recover once it's gone. The more items you possess, the more time and attention it'll demand to clean them completely and maintain them. Spending time tidying the home rather than enjoying it with your loved ones might make the world less joyful.
If your storage has grown congested and you're finding yourself reorganizing it every few weeks to make room for everything, it's certainly an option to consider downsizing your possessions. In reality, you don't need most of the things you're clinging to. While it's normal to develop emotional and nostalgic bonds with objects, this doesn't imply you must keep everything.
There are several excellent ways to declutter without being overwhelmed. First, you could contact a rubbish removal specialist to help you properly dispose of your clutter; you can read more about it here. Alternatively, you can look for resources on the internet on how to declutter. These may provide recommendations on ways to clean at your own pace.
2. Less Clutter
This rationale relates to the concept of cleaning less often. Whether you live in a little apartment or a sprawling mansion, things can get crowded, which may create stress. You must feel at ease and delighted when you walk into your house, not worn out by the mess and stuff you have to tidy up.
While letting go of stuff might seem daunting at first, decluttering your place would make it seem less stressful. You don't have to empty your house to create a significant change. Some minimalists suggest cutting off one stuff per day, so you'll gradually eliminate several items you don't need. After a while, you'll notice less clutter in your house.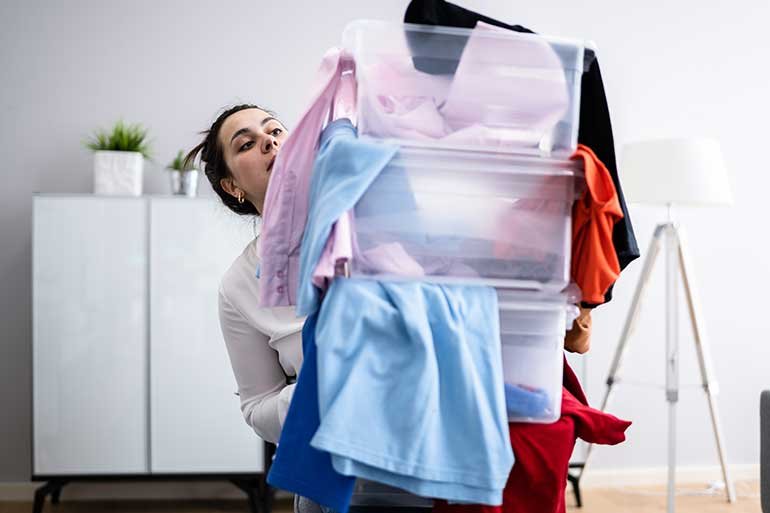 3. Less Stress
Being a minimalist may be beneficial in creating a sense of serenity and tranquility in your life. A critical aspect of minimalism is determining what's truly significant to you and what isn't. Once you determine, it'll become easy to free yourself from the stressors.
Additionally, the fundamental principle of minimalism implies having less. With a large number of things to manage or keep, you're bound to be concerned about the safety of all objects and where to put them. The minimalist lifestyle may reduce your stress since there are fewer things to worry about. This results in mental liberation.
4. More Time With Loved Ones
When you eliminate non-essential things from your lifestyle, you free up time for those that matter such as your loved ones. It's more valuable to make memories with the ones you love than it is to waste hours arranging stuff you don't need.
When you begin to rid yourself of clutter, you'll have a better understanding of what those clutters are depriving you of: time with the relationships and activities that truly count.
5. More Attention To Your Self
Minimalism entails not obsessing on trivial matters but concentrating on what's essential. This encompasses your health, your beliefs, the relationships you care about, and so on. Additionally, you'll recognize breaking negative behaviors and establishing new, healthier ones would improve your self-esteem.
Minimalism promotes individuals to participate in various sports and activities outdoors such as running, walking, biking, and trekking. You gain experience, enjoy time with nature, breathe clean air, and maintain a healthy lifestyle.
It's Your Choice
If you decide to live as a minimalist, it's important to start by reducing unnecessary stuff. Nonetheless, there are no formal standards for minimalism since it's possible to live modestly in every aspect of life. Consider the ideas mentioned here as you start your decluttering journey.
Featured Image & Post Images: Supplied by the author
Please Note
: This post may contain affiliate links. By clicking on these links you will not be charged any extra for purchasing goods and services from our preferred partners however flippingheck.com may receive financial compensation which contributes to the running of the site. For more information please read our
Advertising & Affiliate Disclosure Policy