I saw a pillow on The Gadget Show recently that was part of a mega prize package and it caught my eye. "Why are they giving away a pillow on a gadget show?" I thought to myself so I did a little Google and found that the "Sound Asleep Pillow*" contains a small speaker so you can listen to your MP3 player or phone  in bed without headphones.
How cool is that? I had a bit of a problem finding someone in the UK that sold them but eventually found one for sale in by TD Textiles in the Amazon Marketplace*.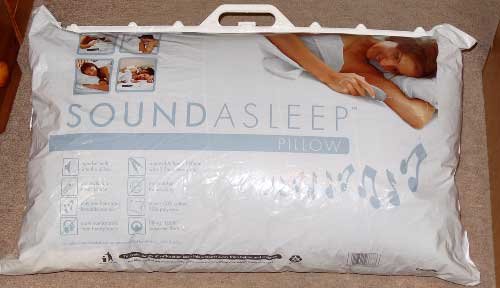 Essentially, you can plug anything into the pillow as long as it has a 3.5mm jack (or can be converted to one) and it stops the hastle ofgetting strangled by your headphone cables.
The cable supplied with the pillow is extremely long and I had to shorten it with a tie – this is probably because they recommend placing your MP3 player on the floor – presumably so you don't roll over, squash it and then sue them. Here's the cable: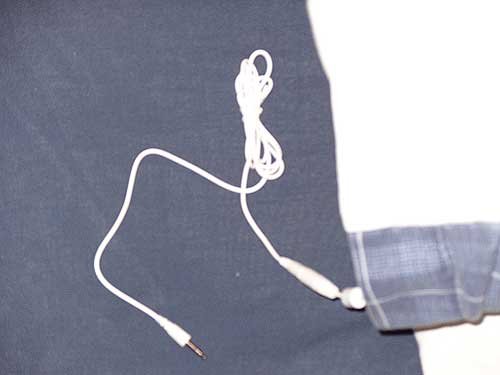 And here it is with an IPod attached: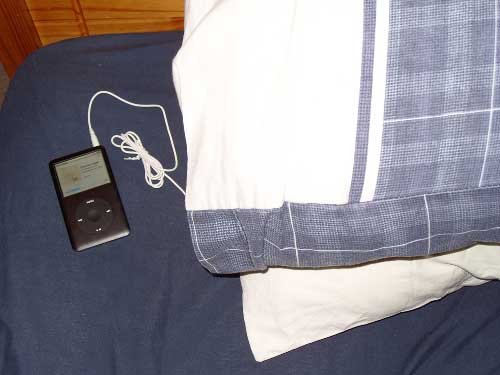 If, like me, you listen to a lot of music or audio books at bed time, don't want to get wrapped in cables or disturb anyone with full-on speakers then you should try this out.
The only downside is that the pillow isn't machine washable due to the speaker, but it can be cleaned with a damp cloth.
Get the Sound Asleep pillow from Amazon* and fall asleep to your mediation tapes, a podcast or ambient sounds without the fear of hurting your ears with your headphones or getting wrapped up in their chords.


Featured Image: Sound asleep pillow
*Affiliate Links
Please Note
: This post may contain affiliate links. By clicking on these links you will not be charged any extra for purchasing goods and services from our preferred partners however flippingheck.com may receive financial compensation which contributes to the running of the site. For more information please read our
Advertising & Affiliate Disclosure Policy