Nowadays, companies that want to attract the best possible talent available on the labor market should consider offering flexible working hours to their employees. In that way, people from different time zones can work when they feel most creative and not at the fixed times, late at night or early in the morning.
Another benefit of working remotely is that your office can be literally anywhere and everywhere. You could be working from the beach bar at the Bahamas, from cute little French cafe with the exquisite view of the Eiffel Tower or just from the comfort of your own home in your pajamas.
Working remotely, though, is not a walk in the park. It takes a lot of planning, organizing and understanding of the whole process. Everything needs to go like clockwork, primarily in the communication department because you can't just expect that other team members will be at your disposal all the time. In order to reach the optimal productivity flow, parameters like availabilities, schedules, wi-fi strength and time-zones need to be tracked.
Setting up all of this can be problematic for companies and their clients if they don't have access to the right tools and apps. With so many new apps constantly emerging, there is a lot to choose from so it can be so confusing and exhausting finding the right ones. There are a lot of apps, from managing projects or streamlining communication, all the way to making teams work better and more efficient.
We created this list of our favorite apps that will make managing and collaborating with remote teams a lot easier. These apps cover all the basic needs of your remote team so they never miss a beat.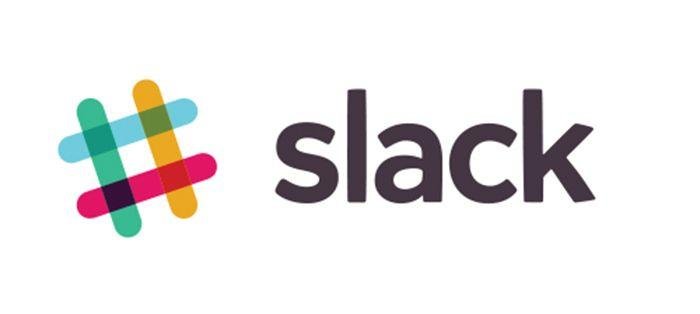 Slack
Slack is undoubtedly one of the best apps developed specifically for team communication and the Slack market share is on the rise. It has an always-on chat interface so teams can publicly or privately communicate with each other through instant messages.
Slack can be used for brainstorming ideas, sending questionnaires, sharing files among each other, setting up team reminders, comparing notes and much more. Everything is transparent and accessible to everyone. Plenty of apps can be integrated with Slack so streamlining your project management and communications would be much easier.
Price: Free
Website: https://slack.com/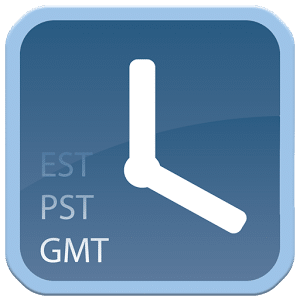 Time Buddy
With your team scattered around the world, tracking their time zones is a must. Without knowing their time, scheduling calls and collaboration sessions could become a real mess.
With Time Buddy you can easily enter desired time zones or cities and the app will find some overlapping times so you can schedule your meetings. It supports more than 20K cities, time zones and all the locations can be renamed to your liking.
Price: Free
Website: https://www.worldtimebuddy.com/


PDF Converter Ultimate by Cometdocs
For security reasons, all documents among colleagues should be shared in PDF form. Since you are all working in different time zones, you will have to wait the next day for your colleague to correct mistakes if something is wrong with the document. The solution would be retyping the whole thing on your own or using pdf converter software in order to edit it later. If you are using only your tablet or a phone for your work, then PDF Converter Ultimate app would be the best choice for you. With it, you can accurately convert PDFs to more than 20 popular file formats and vice versa in a matter of seconds. It can even convert scanned documents and has support for the most popular cloud services.
Price: Free
Website: https://www.cometdocs.com/

Trello
There are plenty of project management apps and tools available on the market, but Trello stands up from the crowd with its unique features. It represents the project management tool and to-do list combined in one app which you can use to visualize projects and assign tasks. You can create boards in order to track who is working on what and when tasks are due. The app is highly customizable and easy to use.
Price: Free
Website: https://trello.com/


Google Drive
This one is an obvious choice. If you need to share presentations, documents and spreadsheets among multiple team members, this app is a must. It is reliable, fast, free, instantly searchable and accessible from any internet-enabled device. The app supports collaborative documents and you can even star and mark important documents for offline usage.
Price: Free
Website: https://drive.google.com

Signaturely
If you need to get documents signed but aren't able to meet in person there are other options you could use such as Signaturely. The service allows you to securely send documents and have them legally signed with a simple to use process.
Signaturely creates the fields and guides signees to complete them all, down to the signature. People can easily access documents, review and sign on their own — no in-person meetings needed.
Price: Free (with limits)
Website: https://signaturely.com/
Final Thoughts
All of these apps are free so it shouldn't be a problem to test them and see which ones work the best for your team. If we forgot to mention some of your favorite apps, we would love to hear from you in the comments below.
Please Note
: This post may contain affiliate links. By clicking on these links you will not be charged any extra for purchasing goods and services from our preferred partners however flippingheck.com may receive financial compensation which contributes to the running of the site. For more information please read our
Advertising & Affiliate Disclosure Policy