Buying a boat can be a life-changing experience, but many potential boat owners hesitate to purchase because they're uncertain about how boat loans work.
In many cases, a down payment is hard to come by and a short-term loan puts a strain on the budget.
Fortunately, with very good credit, it may be possible to buy a boat with no down payment and a loan term of anywhere from five to twenty years. Here's how:
1. Begin By Checking Your Credit Score
Lenders base their down payment and interest rate decisions on the borrower's credit score and credit history. Check yours before you submit a loan application.
FICO® categorizes scores between 740 and 799 as "very good" and scores over 800 as "exceptional." Those are the ranges you want to be in if you're looking for a no-down-payment loan.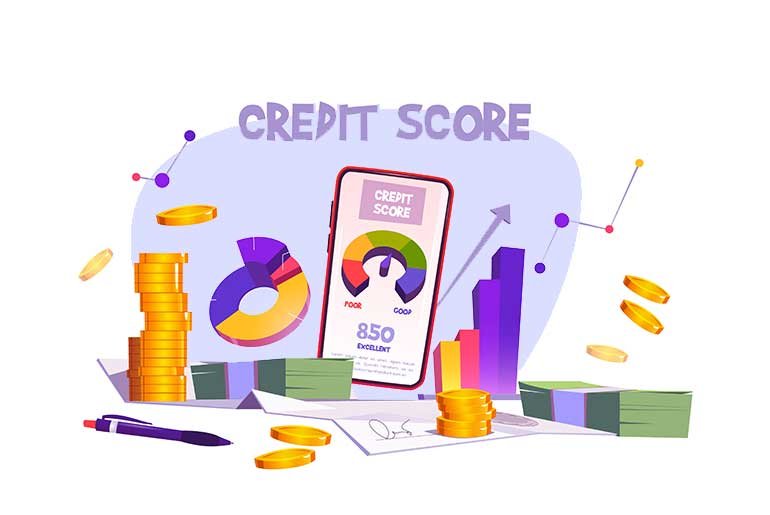 Steps To Maintain A Fair Credit Score
The credit score is a numerical expression evaluated and decided on the basis of credit file levels. It is defined to represent the creditworthiness of the person who is seeking financial help. In most cases, the financial advisors or experts seek information from the
Scores between 670 and 739 are considered "good," but they might not be enough to get you a boat loan without a down payment. It depends on the lender. Some banks and credit unions will consider alternative scoring that considers your income and payment history. Some online lenders may be willing to offer better terms for those with good credit.
2. Figure Out How Much You Want To Spend
The term "new boat" could mean a $5,000 small sailboat or a multi-million-dollar super yacht. Most of us aren't in the yacht club, so create a realistic budget and figure out exactly how much you want to spend. Getting a smaller loan with no down payment might be easier. If this is your first boat, you might want to hold off on going "all in" until you experience boat ownership.
Affordability when using debt to finance a boat purchase is more than just the purchase price of the vessel. You'll also want to evaluate what you can afford for a monthly payment.
This is where boat loans differ from car loans. Boats depreciate slower, so most lenders are willing to give terms of ten to twenty years. That gives you more bandwidth to make a more significant purchase.
3. Ask The Lender About Collateral-Based Loans
Most auto loans are collateral-based loans meaning the vehicle is used as security to minimize risk to the lender. Boat loans don't always work that way, but they can. Ask the lender about "collateral-based loans." They'll know what you're talking about. Some lenders even specialize in this type of loan for boats and motorcycles.
Homeowners can also make a boat purchase by taking out a home equity loan, which is a secured, or collateral-based loan. This could be a good option because interest rates on a home equity loan or home equity line of credit (HELOC) have typically been lower than personal loan rates. Unfortunately, you're also putting your house on the line.
The Bottom Line: Shop Around For The Best Boat Loan
If you're interested in getting a boat loan without making a down payment, check your credit score, figure out what you want to spend, and ask around about secured or collateral-based loans.
The key to getting what you're looking for is to shop around and compare. Look at traditional banks, credit unions, and online lenders. Be thorough, and you'll be out on the water in no time!
Notice: Information provided in this article is for information purposes only and does not necessarily reflect the views of flippingheck.com or its employees. Please be sure to consult your financial advisor about your financial circumstances and options. This site may receive compensation from advertisers for links to third-party websites.