Every home needs a water filter for guaranteed water quality, regardless of the household's water source. For instance, if you rely on well water, you must have a water filter to remove dirt, debris, and other sediments from the water before consuming it. However, even water that looks clean and has gone through the purification process elsewhere may still be contaminated.
Water pollution can occur at any point before the water gets to your faucet and can lead to serious health issues. Without a filter in your home, it's difficult to ensure the quality of the water you use and consume.
But choosing the right water filter for your home can be challenging, as there are now many varieties and suppliers in the market. To help you make a more informed choice, here are five tips to guide you in choosing the most suitable water filter for your home:
1. Identify The Contaminants In Your Water
Testing your water to figure out what contaminants are in it is the first and most crucial factor to consider in choosing a water filter. Water contaminants vary by location and water source, which is why you need professionals to conduct water analysis. Reputable water filter companies offer these services and more, so make sure to check it out here.
This way, you can know exactly what contaminants you're looking to remove. The common water pollutants include lead, arsenic, microorganisms, and other sediments. After identifying what you need to filter out from the water, it becomes easier to correctly choose the most appropriate filter for your home.
2. Decide The Kind Of Filter You Need
There are different types of water filters: whole house, countertop, and under the sink water filters. Each of these has varied functions, technology, cost, and features, so you need to know the type that suits your home's needs.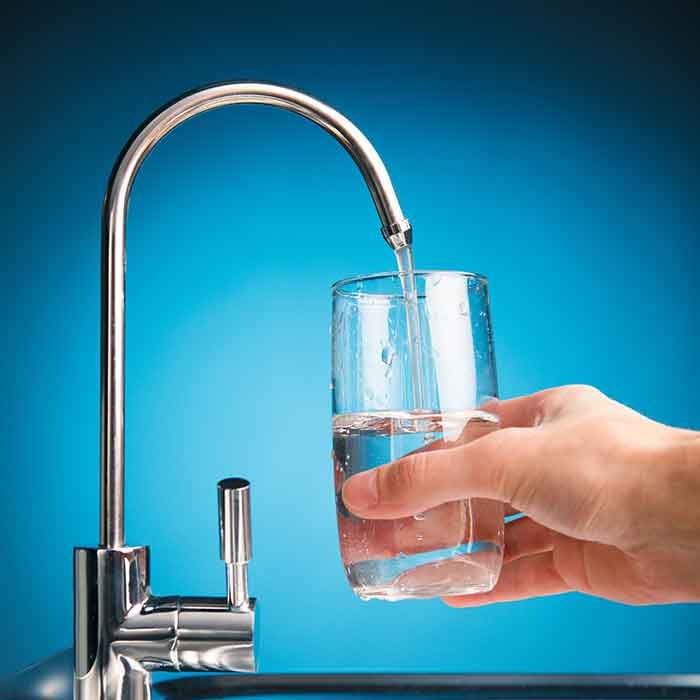 Whole-House Filters
These are commonly called Point of Entry (POE) filters and are ideal for treating the water for the entire house. They're the best when you don't trust your water source or you need purified water throughout the home, but they come at a higher price and may require regular professional maintenance.
Under-The-Sink Water Filters
This type of water filter is placed under the sink and is also called Point of Use (POU). It usually doesn't need a lot of space and is concealed from view. It can filter relatively large amounts of water. However, they're also relatively costly and may need some plumbing modifications.
Countertop Water Filters
These are faucets with built-in water filters, which don't need any permanent fixtures. With countertop filters, you can easily switch from filtered to unfiltered water, but they also require installation.
3. Check The Flow Rate Of Faucets, Showerheads, And Appliances
If you buy a filter without checking the water flow rate of your faucets, showerheads, and appliances, you'll end up with pressure variation in your home. Each home appliance has a specified flow rate measured in gallons per minute (GPM). When the flow rate of your faucets, hose, or house appliances is lower than that of the water filter, you have a higher likelihood of burst pipes or water leakages.
Similarly, if the water flow rate of your appliances and faucets is higher than the water filter, you'll face frequent water choking from air filling the low water flow. These flow rate differences in the faucets and water filters may also cause malfunctions in the water cartridges, thus affecting their lifespan negatively. Thus, ensure to measure the water flow rate of various faucets and appliances in your house to get the appropriate water filter.
4. Evaluate The Cost Of The Water Filter
The price of a water filter is determined by its type, technology, output, and features. There are simple models that are relatively cheap, as well as complex systems that are expectedly quite expensive.
Depending on the extent of your filtered water needs, you may pay more or less for the water filter. Another consideration is whether the filter will require professional installation, regular maintenance, and other services that add to the total cost.
5. Research On Seller And Manufacturer Credibility
There are many water filters available in the market today, but they're not all the same. Good research is essential to ensure that you're getting the product from a reputable manufacturer and seller. The best indicators of reputable sellers and manufacturers are customer reviews, testimonials, and relevant certifications from governing authorities.
You should be wary of any water filter that has no certification. Also, ensure that the seller is available for installation and maintenance services.
Final Thoughts
Having a water filter in your home is the surest way to protect you and your household from the harmful effects of water contaminants. Deciding on the most suitable filter depends on various factors.
These factors include the type of water contaminants you're dealing with, the kind of filtration system you need, and your budget. If you're able to figure these factors out, you'll have no problem finding the right water filter for your specific home requirements.
Featured Image & Post Images: Supplied by the author
Please Note
: This post may contain affiliate links. By clicking on these links you will not be charged any extra for purchasing goods and services from our preferred partners however flippingheck.com may receive financial compensation which contributes to the running of the site. For more information please read our
Advertising & Affiliate Disclosure Policy