It's surreal to know that at some point in history, the fastest way to communicate was through pigeon mail. Now, with the rapid advancement of technology, people may think that society has left behind traditional methods of communication. However, what many don't know is that technology only made it possible for these forms of communication to adapt to modernity.
One of these more traditional ways for people to communicate with each other is delivering mail and parcels, which show no signs of getting discontinued anytime soon. And, of course, these packages aren't complete without stamps.
What Are Stamps For?
Nowadays, people consider stamps as decorative pieces that can complete the overall aesthetic they're aiming for with their bullet journal or scrapbook. However, you can actually consider stamps as your receipt for sending mail. They verify your 'purchase'—or more specifically, the shipping of your mail—ahead of time. With it, your recipient no longer has to pay anymore once the package is delivered to their doorstep.
On top of being a type of verification, stamps are typically designed to help communicate where the package came from. Therefore, despite its small size, it often displays a country's culture or other symbols prominently and effectively.
Why Are Stamps In A Book?
While there's an option for you to purchase one stamp per mail, you can also buy stamps in bulk. This way, you can somehow save some money for any future mailing encounters. However, you might be wondering why you're given a booklet instead of handed over a pouch full of stamps.
That's because this booklet is designed to accommodate and preserve stamps exclusively. These booklets are bound by a simple hem on one side, covered by thin cardboard. Inside, it can easily store up to 20 stamps. And these stamps are printed on oiled paper with perforations or outlines between each for easier extraction.
With a book of stamps, you can avoid getting yourself all worked up in keeping track of your stamps, especially if you have your hands full with packages you want to send out. By using a booklet, you'll have convenience right at your fingertips.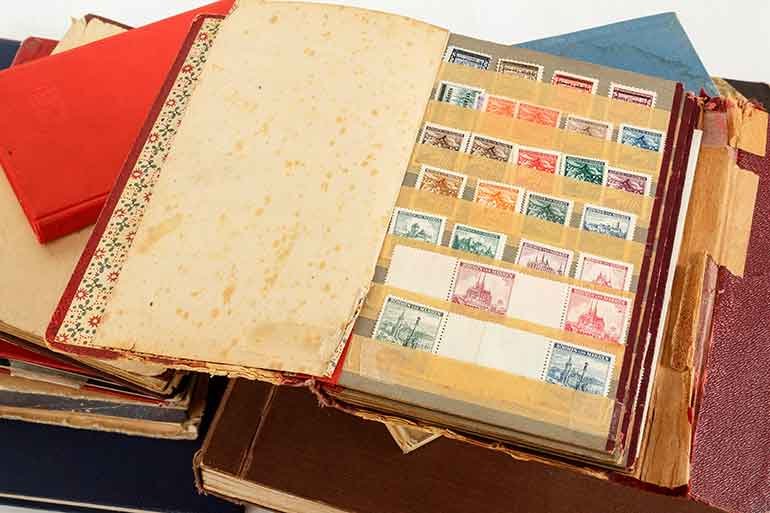 Why Should You Know Its Cost?
Since postal stamps verify the service you selected, you should know the cost of a book of stamps instead of simply purchasing one stamp per mail. You can get an edge when sending out mail because of the following reasons:
1. Keep Up With The Postal Market
Before you can go ahead and send mail whenever you want, you should learn about the two types of stamps you might encounter: the forever stamp and first-class stamps.
Similar to any other industry, the price of goods and services in the postal market is subject to a wide range of factors. There may be an inflation one second, and a sudden decline the next. Of course, these events mostly depend on the resources being sold and their demand. In the case of postal services, sales are going on a steady decline lately, so postal services need to raise their prices to keep their business afloat.
For as long as people have been exchanging mail, first-class stamps have been prone to this constant fluctuation of prices. Generally, one stamp is barely worth a dollar, so you might see them around 50 to 55 cents nowadays. However, it's highly likely to go up a few cents with a year. Therefore, if the price of the stamp is starting to get a little too pricey for your taste, consider getting a book of stamps instead. You can save money by getting more stamps in bulk.
On the other hand, forever stamps haven't been in the postal service scene for long, which is ironic given its name. Although this type of stamp was only first sold around 2007 by the United States Postal Service (USPS), many people still turn to it in lieu of first-class stamps. So, what makes a forever stamp 'forever?'
Compared to a first-class stamp, forever stamps aren't subjected to changes in prices. But you should know that it must match the cost of first-class stamps at the time when you bought them. In that case, if you bought a forever stamp in 2016 when first-class stamps were at 40 cents, you can still use it today onwards without any expiration date looming in the distance.
2. Practice Low-Cost Approach
By knowing how much a book of stamps costs, you can determine a more efficient method to save up when you want to send mail. Keep in mind that other than postage, you must also consider your mail's weight (for packages) and the distance of your recipient. These factors could influence how much you need to pay the postal service, which is why knowing how much your stamps cost beforehand could help you identify the cheapest way to send your package.
However, as mentioned earlier, these types of stamps can differ in price over time. Despite this changing variable, you can still gain a rough estimation of how much you'll be spending when you send out mail.
3. Peek Into History
Stamps have varying designs depending on the culture celebrated and other trends. So, having an idea of how much a book of stamps might cost may influence your decision-making on what stamps to get. Despite their size, stamps are known to exhibit what little history they can by displaying the following:
Historical figures,
National landmarks, or even
Cultural pop references
While they help further identify where the sender comes from, you don't need to study philately to appreciate these stamps and their pleasing aesthetic. As for stamp collectors, they might be having the time of their lives learning these stamps. Since you have a rough estimate on how much a book of stamps would cost, you may have the freedom to take your pick in the post office's stamp selections.
Shipped Away
Compared to sending emails or using messaging apps, the process of sending out mail tends to get easily overlooked. However, many still consider this as one of the most secure modes of communication—and this is partly because of stamps.
Despite their low prices, purchasing stamps every single time you get to the post office to send something can be tedious. So, your best option is to get a book of stamps. But first, you should know how much it may cost. This way, you can appreciate how beneficial it is for your future deliveries.
Featured Image & Post Image:Supplied by the author
Please Note
: This post may contain affiliate links. By clicking on these links you will not be charged any extra for purchasing goods and services from our preferred partners however flippingheck.com may receive financial compensation which contributes to the running of the site. For more information please read our
Advertising & Affiliate Disclosure Policy